Buying a smartphone is subjectively becoming a hard task because of massive competition across all price segments. All smartphone manufacturers strive to provide the table stakes plus more to make a run for their competitors' money. Competitive specs, paired with enticing prices, deliver true value for money.
Some consumers know what to look for when buying a smartphone. Enough battery juice, a competent camera system, more memory (as much as possible), big internal storage, latest software, processor and display. Some go further to look into the software support.
But in addition to these, build quality is equally important yet impossible or hard for the average consumer to evaluate. Reports like Counterpoint Research's Trust Rankings hold the key to such missing information by to the general public.
Counterpoint Research's Trust Rankings report evaluates the build quality of devices from major smartphone makers, among other things, to give them a score.
Build quality tests are based on different factors, including product robustness, force measurement, drop and impact, fatigue, wear and scratch, thermal tests, moisture and liquid tests, and other qualitative and quantitative observations.
Nokia phones lead in the research firm's most recent report for "undergo[ing] tougher tests than the industry average," according to Counterpoint Research's Associate Director, Tarun Pathak.
"We, therefore, concluded that, when considered alongside the faster software and security updates, the strong build quality means Nokia phones will last the test of time," Pathak added.
He says strong build quality is increasingly becoming important, especially with the current trend of increasing global device replacement cycles echoing other industry reports.
Consumers are holding on to their devices more than ever before, says Pathak, now approaching the 30 months mark, or about 2 and a half years before upgrading. The same reason as to why every consumer should only buy smartphones with an Android and security update guarantee.
"We are obsessed over every detail of the devices we design, to give our customers the best while delivering products that are built-to-last alongside the very best of Android," HMD Global, the home of Nokia phones, said in a statement.
The research firm also considers software, security updates, and the number of devices recommended for enterprise use in its smartphone trust rankings report. It gave the crown to HMD Global's Nokia devices are the industry's most trusted based on these four pillars.
Follow us on Telegram, Twitter, Facebook, or subscribe to our weekly newsletter to ensure you don't miss out on any future updates. Send tips to info@techtrendske.co.ke.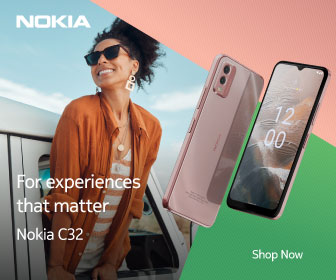 Follow Us