Businesses in Africa are increasingly turning to cloud to improve operational efficiency and COVID-19 pandemic is accelerating this adoption.
In fact, analysts predict more and more businesses will be moving to cloud as businesses and their employees worldwide continue to face tremendous challenges in maintaining business continuity. 
Dennis De Weerd, the CEO at Incentro Africa, confirmed this in a recent interview with Africa Business Communities. '' Especially now the pandemic we've seen a major uptake in the use of cloud-based solutions, by even the most traditional companies.'' he said. 
According to industry analysts Gartner, Cloud spending rose 37% to $29 billion during the first quarter of 2020. This trend Gartner says is likely to persist, as the exodus to virtual work underscores the urgency for scalable, secure, reliable, cost-effective off-premises technology services. In fact, despite the inevitable economic downturn in the wake of the pandemic, cloud spending is estimated to rise 19% for the full year, even as IT spending as a whole is forecast to fall 8%. 
Gartner notes that cloud has proven essential to enterprises' digital resilience during the COVID-19 pandemic. Service providers' ability to capture growth opportunities in a $150.3 billion market by 2024 is contingent on providing the enablement of a secure hybrid workplace and cloud-based services.  
In Sub-Saharan Africa, cloud has helped manage the disruptions caused by the pandemic. This is according to the 2020 Cloud in Africa report conducted by South African market research firm World Wide Worx in partnership with F5, DigiCloud Africa, and Dell Technologies. The report showcases how different countries are leveraging cloud and what investments they are making in cloud technologies. 
Over 90 percent of surveyed respondents described cloud computing as being "important" in their response to the COVID-19 crisis. 
Looking to the next twelve months, over half (58%) of respondents expect to leverage on-premises private clouds as part of their deployment strategies. A third will utilise Software-as-a-Service (SaaS) offerings and 27% will use co-located data centres. 16% of organisations will also use public cloud Infrastructure-as-a-Service offerings (up from just 4% in the 2018 edition of this report) and 13% are exploring Platform-as-a-Service options (up from 2% in 2018).
When it comes to formulating cloud strategies, 46% rely on partners, 16% base decisions on internal business cases and 8% are guided by input from cloud providers.  
Greg McDonald, director of systems engineering at Dell Technologies South Africa says. "COVID-19 has caused firms to accelerate the enhancement of their digital capabilities to ensure business agility," 
As we have mentioned in our previous weekly Africa Cloud review article, The world is continuously evolving and African companies need to drive their activities to new forms of tech such as cloud.
And with major data centres having been rolled out in countries like South Africa in the past year, and more to come, Africa as a whole will become a hotspot of cloud growth. 
Simon Ngunjiri Muraya is Google Cloud Architect at Incentro Africa
Follow us on Telegram, Twitter, Facebook, or subscribe to our weekly newsletter to ensure you don't miss out on any future updates.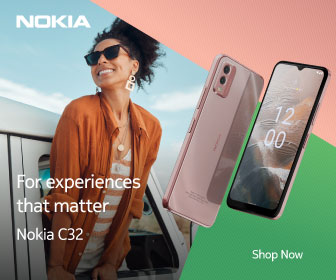 Follow Us