At CES 2021, LG showcased its new InstaView Refrigerators with upgraded features. 
The new InstaView® Door-in-Door® refrigerators boast upgraded new design and LG says this is to enable improved user convenience
The sleek refrigerator sports a larger glass panel for its InstaView Door-in-Door system while UVnano™ technology is featured in the built-in water dispenser for enhanced hygiene while InstaView voice recognition takes hands-free convenience to a whole new level in the kitchen.
As we have mentioned in our previous article, the new InstaView is bigger than its predecessor and is packed with more technology to suit your smart kitchen needs. 
One of these features is the voice-controlled doors.
The LG InstaView refrigerator with voice recognition now supports the "open the refrigerator door" command. Say that, and it'll automatically open the door for you. Pretty cool if you ask me.
''Consumers no longer have to struggle to open the refrigerator door when their hands are full of groceries. New voice recognition technology lets users speak simple voice commands like "Open the refrigerator door."  the company says. 
LG's interactive voice technology also makes it possible to ask the refrigerator for today's agenda or to check the status of the ice and water dispensers.2 And with Amazon Dash Replenishment, homeowners can order replacement water filters automatically by linking their Amazon account with the LG ThinQ® app.
Voice recognition or control is always one of my favourite features on any piece of tech. With this feature, LG is taking hands-free convenience to a whole new level in the kitchen.
Follow us on Telegram, Twitter, Facebook, or subscribe to our weekly newsletter to ensure you don't miss out on any future updates.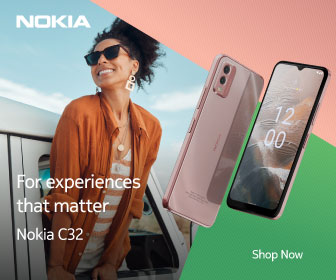 Follow Us