A few years ago, I switched from a Windows machine to a Mac, which was refreshing. Finally, a device that worked for you and not the other way around. No more patches, anti-virus and dozens of tools to keep the machine in working order. I switched again two years ago, this time from a Mac to a Chromebook and I had the same experience.
I want to share my experience and why changing operating systems can drive cloud adoption, increase productivity, collaboration and security in your organization, while saving costs.
So let me start by asking you a question. If tomorrow you wake up and find your laptop is missing. What would go through your mind?
I've lost valuable data that is only stored on my laptop?

It will take me forever to get a new laptop and get it ready to work with

There was sensitive data on the laptop that could now be at risk?

This thing was so expensive, and I will never be able to afford another good laptop.
So now let me explain how this experience would be with a Chromebook:
All data is stored in the Cloud by default. Working with Workspace (formerly G Suite) all documents are edited in the browser and stored in the cloud using Google Drive. And yes, you can also work offline (though frankly, how often are you offline?)

Chromebooks run ChromeOS, which is a very lightweight operating system. Your profile is stored in the cloud, giving you the ability to log into any Chromebook and have the same experience as your Chromebook. It takes 2 minutes to load your complete profile, including apps, background-image, connected wifi networks etc. It is just like working on your own machine. Even more so, with Google Workspace you already have everything online, so you can grab any machine login to the Chrome browser and just pick up where you left off.

Data stored on a Chromebook is encrypted by default. No additional 3rd party encryption software is required. So it is impossible for anyone just to lift the hard drive and read your data.

ChromeOS can run on low specifications still give a great user experience. Everything is stored in the cloud, so you don't need a large hard drive. Therefore you don't need to buy an expensive machine with high-end specs. For instance, I'm working on an Acer Spin 713 priced at just $629 and delivers an incredible performance. Including 8 hours of battery life! But truthfully, you can buy a frontline worker machine that performs great for about $450.
In my recent interview, I touched on the adoption of the cloud and how it is a disruptive technology that would enable businesses to deliver innovatively and cost-effective services. Google's cloud-based productivity solution Workspace supports enterprises to work remotely and efficiently together, but often end-points are forgotten.
Working now with a Chromebook for quite some time, I am confident that it would drive productivity and reduce costs for many organisations in all industries. It is an incredibly compelling story in the African context.
As the work transformation enterprise specialists at Incentro Africa we look at enterprise collaboration and cloud adoption holistically and take everything into consideration to boost your productivity. More about using Chromebooks in an enterprise and the benefits can be read in the recent success story of our customer Rentokil.
If you are interested in learning more about Chromebooks and how they can support your business. Reach out to Incentro.
Dennis De Weerd is the CEO at Incentro Africa.
Follow us on Telegram, Twitter, Facebook, or subscribe to our weekly newsletter to ensure you don't miss out on any future updates.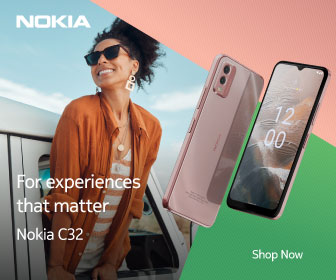 Follow Us