Kenya is championing ICT to aid economic transformation. During the 2021 Africa Business Forum held virtually, President Uhuru Kenyatta praised the critical role of ICT in the country's digital transformation.
The digital push has helped create opportunities and, at the same time, enabled businesses and governments to run effectively amid covid-19 induced disruption.
"In the face of containment measures necessitated by the pandemic (Covid-19), technology has kept governments and businesses running; and enabled international cooperation and engagements, such as we are involved in today to be sustained," the President said.
Over 200 government services are reportedly offered digitally through E-Citizen, an online self-service platform, and various Huduma Centres dispersed across the country. The government is also digitizing more of its services "progressively," like filing tax returns, land registries, court procedures and rulings, and public service records.
The private sector is also actively involved in the digital space. Uhuru revealed that 40 percent of private enterprises are taking part in e-commerce. Mobile money payment platforms are king when it comes to e-commerce, enabling 70 percent of all payments in the country. Safaricom's M-PESA is the market leader with a nearly 99 percent share.
While digital use is increasing rapidly in the country, both in the private sector and by the government, the President said they are working "to ensure technology is embraced, holistically by all business sectors we must contain misuse/abuse."
The government seeks to lower the barrier for entry to local tech entrepreneurs through partnerships. Examples include the Smart Africa Initiative, led by 30 African countries seeking to create a single digital market, and the UNDP-led SDG (Sustainable Development Goals) Accelerator Lab that "provides a vehicle for partnerships, investments, and business linkages to accelerate local innovations and ideas."
Last week, Google's and Alphabet's CEO Sundar Pichai pledged to provide $5million funding to local startups in a virtual meeting with President Uhuru Kenyatta.
Follow us on Telegram, Twitter, Facebook or subscribe to our weekly newsletter to ensure you don't miss out on any future updates.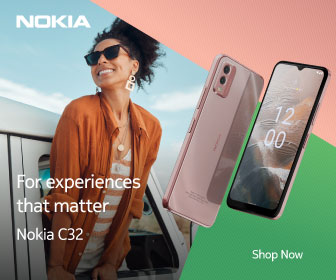 Follow Us