News
Social Media
Ugandan Government Orders Internet Service Providers To Block Social Media Ahead of Elections
'till further notice
A day after Facebook confirmed the suspension of dozens of pages and accounts affiliated with the ruling party in Uganda, the government has ordered internet service providers to block social media platforms and messaging apps.
Network data from the NetBlocks Internet Observatory confirm that access to several platforms via major ISPs in Uganda has been blocked. Some of the affected services include "Twitter, Facebook, WhatsApp, Instagram, Snapchat, Skype, Viber, Google Play Store, some Telegram servers, and link shortening services." A "lengthy list" of social websites has also been blocked.
Check the image in the tweet below.
Confirmed: Social media and messaging restricted in #Uganda as authorities impose internet gag order for elections; data show Twitter, Facebook, WhatsApp, Instagram, Snapchat, Skype, Viber and some Google and Telegram servers impacted #UgandaDecides2021

?https://t.co/0qQtBcr4Fc pic.twitter.com/zQTGFBKvnw

— NetBlocks (@netblocks) January 12, 2021
.
According to the reports, the Uganda Communications Commission [UCC] ordered all ISPs around the country to block all social media platforms and apps till further notice. The country is set to hold its presidential elections two days from now, on Thursday, 14th.
Yesterday, Facebook confirmed blocking accounts linked to the country's government for what it calls Coordinated Inauthentic Behavior with a sole aim to manipulate public debate.
The shutdown pages and accounts were accused of using fake and duplicate accounts to manage pages, comment on other people's content, impersonate users, re-share posts in groups to make them appear more popular than they were.
A day later, earlier today, Ugandan netizens woke up in shock. Many could not access Facebook or Instagram.
Facebook now switched off in Uganda.

— David Okwii (@oquidave) January 12, 2021
The afternoon block has also affected other social media sites away from Facebook. The social media block is despite a letter from "Committee to Protect Journalists and 54 other organizations" to the country's current president urging him to "ensure open and unrestricted internet access during and after" the election, reports EyeRadio.
It's not the first time Uganda has blocked social media. The country also blocked social media platforms and apps in the 2016 elections under "security" grounds.
Update 13/01: Included data from Netblocks on blocked services
Follow us on Telegram, Twitter, Facebook, or subscribe to our weekly newsletter to ensure you don't miss out on any future updates.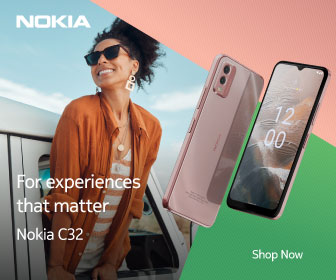 Follow Us