News
Non-Stick Pans and Casserole for The Smart Homemaker In You
Spending each morning by the kitchen sink scraping at the charred remains of breakfast or last night's dinner is a tedious chore. What you need is a good collection of non-stick cookware that saves you a lot of time and energy. By coupling the use of non-stick cookware with some easy cooking hacks, you are sure to save enough time to finally get around to kicking back with that novel or catching up with your favourite TV show. Here are the benefits of cooking with non-stick cookware:
HEALTHIER COOKING
When you cook food in a regular pan, you will need to use oil to prevent the food from sticking to the surface and to ensure even heat distribution. When you cook with non-stick pans, you do not require more than few drops of oil. Using non-stick cookware is a small step towards eating healthily as a non-stick coating will allow for cooking with less butter or oil.
COOK BETTER FOOD
Since food prepared in non-stick cookware cooks faster and at a low-to-medium heat, your meals are going to taste better. These pans make it much easier to cook particularly sticky foods like fried eggs. Foods that are fried or breaded do not crumble or break off as easily as they do on normal cooking pans. Food sticks and burns less easily, ensuring that your meals will turn out better.
EASIER AND FASTER COOKING
If you are looking to make the move towards a smarter kitchen; non-stick is the way to go. Non-stick cookware evenly distributes heat throughout the vessel or pan in use and helps the food cook faster. It works best for inexperienced cooks, or those who may be distracted during cooking by phone calls, work, children or pets.
EASY TO CLEAN
One of the greatest benefits of cooking with non-stick casseroles is how easy they are to clean. You will not have to break out steel wool to clean the grease or last bits of food stuck to the vessel. Ensure you use a sponge with dish soap mixed in lukewarm water to clean the pan to prevent the non-stick coating from starting to flake too soon.
ENERGY SAVING
Since non-stick cookware evenly distributes heat, your food will cook faster and use less cooking fuel. This helps you save energy and eventually brings down your utility bill every month. By using non-stick cookware and saving on energy, you are also using resources sustainably, which is always better for the environment.
SCRATCH-RESISTANT
Ramtons non-stick cookware is scratch-resistant, but, it is important to make sure you use the proper spoons and ladles to stir, flip or sauté your dishes. Invest in non-stick spoons and spatulas to maintain the pans. Material like steel will spoil the coating – in fact, most types of regular spoons will cause damage to the coating over prolonged use.
AFFORDABLE AND DURABLE
Compared to normal pans, non-stick cookware is highly durable with a longer shelf-life. They are also pocket friendly as you will not have to replace the deteriorating vessels so often. It also helps that even the best non-stick cookware like Ramtons is available at affordable price ranges, allowing you to have your pick for the perfect kitchen.
And there you have it! Now you know how to live a healthier life, and have a hassle-free time in the kitchen. Check out Ramtons range non-stick fry pans and cookware appliances online which are available in an assortment of styles. The very ethos of Ramtons is "Ideas for easy living". We believe in making your shopping journey easy from the point of purchase to the point of use. Ramtons is all about combining functionality, convenience and modernity in their products, and they do the same for their range of standing fans. We believe in providing prompt after-sales services to keep customers happy long after you have made a purchase.
Follow us on Telegram, Twitter, Facebook, or subscribe to our weekly newsletter to ensure you don't miss out on any future updates.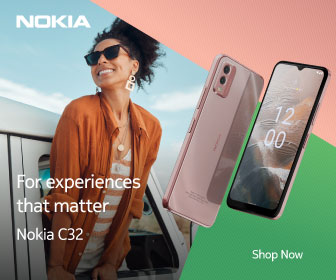 Follow Us