Africa is quickly becoming the centre of new fintech innovations and adoptions. Many financial technology start-ups are coming up across the continent and drawing large sums in investments. 
The demand for fintech services is also rising across the board. The demand is being fuelled by high mobile internet penetration which allows people to access such services. The rate at which people in Africa are adopting smartphones is high and most of the population already uses smartphone devices. 
These smartphones are helping Africans to access all types of banking services, even in areas where traditional banking services are inaccessible. Mobile Payments and Online Remittances services are also growing in popularity. 
Additionally, Africans are increasingly investing in cryptocurrencies to preserve and grow wealth, and the adoption is especially high in African countries where local currencies are relatively unstable. 
As Africa becomes a hotbed for fintech innovation, here are six emerging trends that you should look out for.
Emergence of Digital Payments Services 
The boom in e-commerce has made digital payment services more attractive to consumers. As more and more people shop online, it is more convenient to pay online as well. Digital payment service providers are also aggressively marketing their services through rewards and bonuses for using their services. 
E-commerce portals like Jumia, Takealot, Loot, BidorBuy, etc., are offering the ability to pay through new digital payment services. Monthly bills like telecom, electricity, and other utilities can now also be paid through such digital payment services.
Many payment gateways are receiving funding to develop, innovative and create a reliable payment infrastructure for Africa. New payment networks are becoming increasingly popular over older networks & methods that were susceptible to fail.
These startups are working on making their offerings user-friendly as well as developer-friendly. Some of the startups that have received millions in funding include Flutterwave, PayStack, Payfast, Ozow, Interswitch, Paga, Jambopay, to name a few.  
Mobile Banking – Mobile Money, Mobile First Banking, and Neo Banking 
There is huge untapped potential for banking in Africa since most places do not have bank branches. Mobile banking service providers are quickly stepping in to fill this gap. People in more remote areas are using such services to access almost every type of banking-related service straight from their smartphones. 
Some of the most prominent examples in this space include M-Pesa and Paga. Mpesa was one of the earliest adopters of this technology and revolutionized the way payments were made in many African areas.
Such is the adoption that many big merchants in ecommerce, services, betting and forex brokers are now accepting MPesa as one of their main payment methods. 
These days, banks, telecom providers, and fintech startups are all building apps to bring mobile banking to customers. 
Further, there has been an emergence of neo-banking. These banks do not have branches, but provide all regular banking services. Some prominent examples include Wala, Lidya, Piggyvest, and Opay. Such neo-banks can scale their operations quickly because they do not have to invest in physical infrastructure and distributed manpower. 
Rise of Online Remittance Services in Africa 
The African diaspora is huge and they need the ability to send money back to their family and friends in Africa. The current size of the African diaspore is estimated to be more than 30 million people. Traditionally, they have used services from companies like Western Union, MoneyGram, or multinational banks. 
This was an inefficient process since these companies charged high commission, offered expensive exchange rates, and took few days to remit money. 
Online remittance services are quickly disrupting this industry by charging lower commission, providing greater ease-of-use, and giving fairer exchange rates. 
Some of the major brands that are working in this space include Chipper, Sendwave, and Pesapal. 
These startups are increasingly becoming more popular during recent years. Online remittance apps provide an easy alternative to in-person banking services. 
Growth of Online Trading and Investments 
The popularity of online trading and investment services is also rising dramatically in Africa. People are getting more financially conscious and are looking for good investment opportunities to grow their money.
Online trading and investment apps are stepping in to meet this demand through high convenience and ease-of-use. 
Africans are trading and investing in a diverse range of complex financial instruments such as CFDs, forex, cryptocurrencies, bonds, ETFs, and more. Additionally, they are increasingly investing in and trading stocks and commodities. 
The number of online trading and investment brokers and service providers is exploding. Some of the most popular providers include Cowrywise, Rise, Faida, FXPesa, Hotforex, IG, EasyEquities, and ABSA. 
The capital markets are regulated sectors in most of Africa (including Kenya, South Africa, and Nigeria) making it a safe space for investors and traders alike.  
Forex and cryptocurrencies are still largely unregulated in most places across Africa. As an exception, forex trading is regulated in Kenya by the CMA and the FSCA in South Africa. 
Adoption of Bitcoin and other Cryptocurrencies 
Young Africans are quickly adopting and using cryptocurrencies. The value of cryptocurrencies being transferred in and out of Africa increased 55% over the course of last year.
In other parts of the world, cryptocurrencies are mostly used by financial traders, however, in Africa people are also using it for commerce. 
The local currency in many African countries are seen as weak and unstable. Cryptocurrencies are becoming a favoured choice to make transactions for good and services. 
The biggest users of cryptocurrencies are individuals and small businesses in Kenya, South Africa, and Nigeria. Some of the popular cryptocurrency exchanges in Africa include Luno, and Ice3x.
Use of Blockchain is driving Innovation 
Blockchain technology is still quite new and developers are still trying to figure out the diverse range of applications that it can have. The use of blockchain to drive solutions is becoming increasingly common in Africa. 
Blockchain technology has so far most commonly been used in the cryptocurrency and payments space. Banks are experimenting with blockchain technology to find solutions for cross-border payments and recording transactions. 
Neobanks and payment services are using blockchain to help the process of making payments more affordable. 
In agriculture, blockchain is being used to keep track of stock and for connecting buyers and sellers. Blockchain has also been used for elections, making financing transactions, and tracking the origins of cobalt.
Some of the most widely known blockchain startups include Kenya's BitPesa and Ghana's Bit Sika. 
For now, blockchain remains one of the most exciting technological developments of today's time. 
Challenges and the future
There are still many challenges to be faced before fintech solutions become the norm. There is widespread lack of infrastructure such as electricity, internet, and smartphones in most places in Africa. There are also regulatory hurdles to be crossed before fintech startups can become established and proven businesses. 
The regulation relating to new fintech developments is still in the nascent stage in most places in Africa or completely absent in others. Cryptocurrencies are still more or less unregulated in Africa, as it is in most of the world. It will be interesting to see the direction in which regulation takes fintech and cryptocurrencies.
Follow us on Telegram, Twitter, Facebook or subscribe to our weekly newsletter to ensure you don't miss out on any future updates.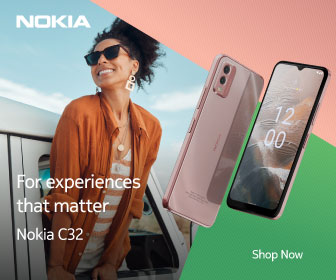 Follow Us