Gadgets
LG's NanoCell TVs raising the standards in TV innovation.
LG Electronics releases a lot of TVs every year, probably more than any other manufacturer. Most of them are always not cheap, but well, they really do offer value for money compared to their competition. 
LG is known for its OLED and IPS LCD TVs and their OLEDs are especially known for being the first of their kind to be widely distributed. Is that different from the LG NanoCell TV lineup of 2020?  
As we have mentioned in all previous articles, LG Electronics East Africa plans to officially introduce this lineup in the local market. From resolution that is four times that of full HD to Nano Colour technology designed to change the way you view everything, LG's NanoCell TV is raising the standards in TV innovation.
The lineup features an expansive range of screen sizes from 55-inches to 75-inches diagonally and some reviewers have described them as smarter and sleeker. 
I love TV tech and these new LG TVs could very well end up on my best TVs list due to the following two reasons.
LG's Alpha 9 Gen 3 processor
This is actually one of the biggest changes for 2020 LG did to the newest NanoCell TVs. With this line-up, the new chip offers improved AI-driven upscaling and video processing. It also powers some deeper interaction with intelligent voice recognition and other smart assistants.
I use WebOS, LG's proprietary smart TV operating system all the time on my LG smart TV and this year it's also getting smarter. We have seen smart features like AI driven content recommendations and intuitive menus for apps in past versions of WebOS. This new update now adds a number of advanced capabilities and features.
If you're a soccer fan for example, customizable alerts will now let you name your favorite sports and team to follow. The TV can now also provide messages letting you know about upcoming games, give you reminders when a game is about to start, update you on the score if you need to switch to other content mid-game, and can even let you know when to tune in for post-game highlights. Well, this is impressive. 
With these new TVs, LG has also improved the backlight with what it calls Full Array Dimming Pro technology that tightens dimming zone control for deeper blacks and sharper contrast.  This technology delivers intense details and excellent contrast for more vivid scenes across all your favorite content giving you a more clear view of details in dark scenes.
The NanoCell TVs should be available for purchase in the coming weeks from LG's local official online store and recommended retailers across the country. 
Follow us on Telegram, Twitter, Facebook, or subscribe to our weekly newsletter to ensure you don't miss out on any future updates.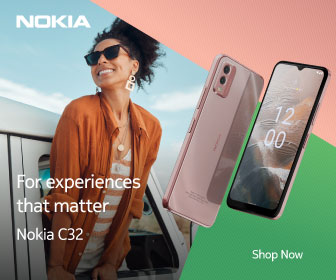 Follow Us