US President Donald Trump has signed an executive order dated August 6th, banning TikTok and WeChat. The order blocks US residents from doing transactions with the two Chinese apps. ByteDance is the owner of TikTok and WeChat is owned by Tencent Holdings Ltd.
Trump's ban cites "significant threats," posed by the two and is the newest development that will further escalate tensions between Washington and Beijing.
Both orders will go into effect in 45 days – starting September 20th.
"To protect our Nation, I took action to address the threat posed by one mobile application, TikTok. Further action is needed to address a similar threat posed by another mobile application, WeChat," Trump said citing relevant sects of the law.
INBOX: @realDonaldTrump has signed an executive order to ban TikTok in 45 days. pic.twitter.com/1zR4HgCPVj

— Andrew Feinberg (@AndrewFeinberg) August 7, 2020
In the order, Trump says TikTok "automatically" collects "vast swaths of information" from users ranging including "internet and other network activity information". Examples of data collected by TikTok include location data, browsing and search histories, the order said.
According to Trump, this vast collection of data could "potentially" let China track federal employees, and contractors and use the built information profiles for personal interests, including blackmail and corporate espionage.
As expected, the order also cites censorship of content on TikTok under Beijing's control. Besides, Trump says Beijing may also use TikTok to spread misinformation in its favor.
"The United States must take aggressive action against the owners of TikTok to protect our national security."
TikTok has been under scrutiny from the US government and time was up for some action. The U.S already banned the use of TikTok on Federal Government phones.
Trump raises concerns about China-owned apps in general and not just TikTok and WeChat. He said China-owned apps threaten national security, foreign policy, and the economy of the US.
WeChat's ban has also been justified on similar grounds.
Similarly, the Indian government recently banned TikTok, WeChat, and dozens of other Chinese apps citing security concerns.
Microsoft's Dilemma
Interestingly, Trump's orders will come into effect just five days after the time when Microsoft is expected to conclude talks on acquiring TikTok. Microsoft recently announced it will continue talks to try and acquire US operations of TikTok. The US tech giant promised to close the deal – regardless of the outcome – on September 15th.
(Image: AP Photo/Andrew Harnik)
Follow us on Telegram, Twitter, Facebook or subscribe to our weekly newsletter to ensure you don't miss out on any future updates.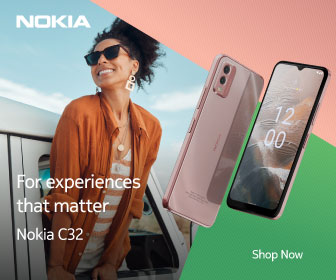 Follow Us