Strathmore University has announced it has collaborated with Fortinet, a global leader in broad, integrated and automated cybersecurity solutions, to develop cybersecurity talent and help close the skills gap in Kenya. Through Strathmore University's Centre @iLabAfrica, which spearheads Research and Innovation, is the first academic institution in Kenya to join the Security Academy Program, part of Fortinet's Network Security Expert (NSE) Training Institute.
Studying for an ICT course in Kenya today requires individuals to gain the necessary skills to operate, support and understand the complexities of next-generation security technologies and threats. This has led to the current strain the ICT security industry is experiencing as companies face a lack of skilled professionals.
To help address the cybersecurity skills gap, Strathmore University joined the Fortinet NSE Training Institute's Security Academy Program designed to provide industry-recognised cybersecurity training and Network Security Expert Certifications to students through theoretical and hands-on laboratory practice. Through the Security Academy Program, participating Academies can leverage cybersecurity curriculum to equip their students with the knowledge and skills needed for their career. Students who go on to pass their Network Security Expert Certification exam are recognised in the industry among security professionals who are skilled in Fortinet's network security products and solutions.
"We have noted an increase in employers seeking to hire employees with relevant cybersecurity qualifications. As such, the collaboration with Fortinet will further assist us in equipping our students with in-demand cybersecurity skills employers seek. We look forward to numerous students benefiting annually from the Security Academy Program resources, leading to them joining the workforce and filling critical cybersecurity roles in Kenya," states Dr. Joseph Sevilla, Director of the @iLabAfrica Research Centre-Strathmore University.
Fortinet's Security Academy Program offers instructor training courses, Certifications and software licenses to colleges, universities and accredited institutions of higher education.
"In this hyper-connected world, numerous security attacks are leading organisations to increase their demand for cybersecurity professionals. The courses that Fortinet and Strathmore will offer will help develop the cybersecurity skills needed to overcome the security challenges we face as a region," says Richard Otolo, @iLabAfrica IT Security Centre Manager.
"Fortinet's Security Academy Program collaborates with academic institutions and nonprofits from around the world to prepare students and participants for a career in cybersecurity," says Sandra Wheatley, SVP of Marketing, Threat Intelligence and Influencer Communications at Fortinet. "We're thrilled to have Strathmore University join the program to provide our NSE training curriculum to students looking to develop critical skills needed to fill the security talent shortage in Kenya."
"We are committed to address the cybersecurity skills shortage, which is a major challenge facing organizations in Kenya today. By partnering with Strathmore University, we prepare students for a career in network security through the Security Academy Program, providing industry-recognized Fortinet training and certifications," says Imran Chaudhrey, Country Manager, East Africa at Fortinet.
Featured Image: Nairobi wire.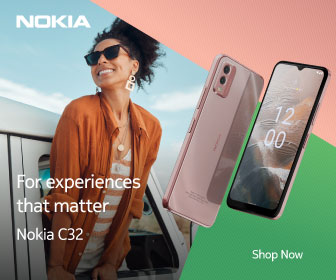 Follow Us