OPPO has been targeting users in developing markets since the beginning. The company opted to make a special subsidiary that would be used to grab market share from Xiaomi, yet another Chinese brand, in the mid-range segment.
Xiaomi has grown exponentially in the past decade thanks to its value for money devices, especially in the mid-range segment. OPPO wanted a share of this and that's how Realme came into existence.
Launched in May 2018 as a subsidiary, Realme is currently available in 59 markets worldwide, including China, India, Indonesia, Vietnam, Thailand, Malaysia, Europe, Russia, Australia, Egypt, etc. Notably, the company's major focus has been placed on India, currently the third-largest market in Asia. The company is also romoured to be entering the Kenya market.
Today the company has announced a new milestone. A recent tweet from the company says there are 40 million Realme users around the world. For a company that just began two years ago, this is incredible.
Out of the 59 markets where the company has presence, it is ranked in the top five in nine. In the overall smartphone market, Realme is among the top 7 brands in the world.
Leveraging the same strategy as Xiaomi's – competitive prices for solid hardware specs –, the company has seen huge success in recent times. In fact, after its debut in May 2018, Realme had already amassed 1milion users by September. Such success has an OPPO drive behind it, no doubt, but the growth has been tremendous ever since.
In August last year, slightly a year after launch, Realme achieved a new milestone – 10 million shipments. In January this year that number had cranked up to 25 million then added 10million more by May to reach 35million – exactly two years after launch.
Realme targets to hit 50 million users by the end of the year. This is much possible considering the company's growth rate has been untamed despite the economic downturn caused by the pandemic. Realme has this year unveiled its own sub-brand known as Narzo in India. This company is on a roll, folks.
Follow us on Telegram, Twitter, Facebook, or subscribe to our weekly newsletter to ensure you don't miss out on any future updates.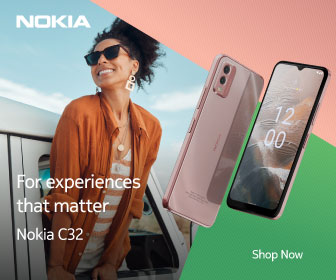 Follow Us