BUSINESS
Jumia launches 8th Anniversary campaign to support sellers
Jumia is marking its 8th Anniversary by celebrating consumers and communities through tailored campaigns in the exceptional context of the pandemic.
The company's anniversary themed 'Jumia na Jamii – Stronger Together' is one of its biggest annual commercial events and it is slated to hold from Monday June 22nd until July 5th promising value for money for its customers.
"Jumia Anniversary is a celebration of solidarity. Throughout this year's campaign we hope to help customers save shillings, to give a much-needed revenue boost to vendors and delivery agents, and to donate many Okoa Jamii food packages to families in need," said Jumia Kenya CEO, Sam Chappatte.
The constraint enforced on the global economy by COVID-19 has made e-Commerce an essential service to consumers in urban, remote and rural areas. Companies across the country are also turning to ecommerce as a channel to improve their sales and compensate for disruption to traditional offline channels.
"In the last few months, e-Commerce has played an important role in the economy. Shopping online is safe, convenient & gives people easy access to essential products. The Government has quickly recognised this, encouraging restaurants, shops and supermarkets to get online & provide home delivery options for their customers," said Chappatte
The Jumia Anniversary campaign features top brands like Samsung, Xiaomi, EABL, Garnier, Maybelline, Dettol and Jameson.
The campaign will offer discounts of up to 50% and with hundreds of Flash Sales. Customers will find 1000s of units of Vision Plus 32" LED TV at Kes 10,999 (35%), Nokia 3310 2G Feature phone at Kes 1.499 (50%), Huggies Diapers at Kes 595 (50%), Kabras White Sugar 2Kg at Kes 161 (30%) while Blueband – Margarine – 1kg to sell at Kes 248 (25%).
To take advantage of the deals, customers are encouraged to download the Jumia App – and purchase whilst stocks last.
Follow us on Telegram, Twitter, Facebook, or subscribe to our weekly newsletter to ensure you don't miss out on any future updates.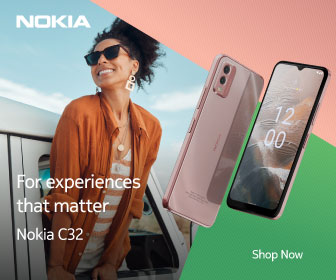 Follow Us