News
Here Is How Much Revenue Google Makes From YouTube
For the first time since Google acquired YouTube in 2006, we have the real figures that the company makes from the platform. Google's parent company has revealed how much it makes in ad revenue from the platform in its Q4 2019 earnings report.
In the last quarter, Alphabet says YouTube secured $5 Billion for the company. For the whole of last year, the platform generated $15 Billion in revenue for the company – nearly 10 percent of the total revenue made by the company in 2019.
It is not surprising looking at these figures, with all the efforts channeled to make the platform the first choice for any upcoming content creators.
Google has added more revenue streams on the platform in the past introducing a premium ad-free experience at $9.99 a month, a paid TV service as well as a music streaming service.
The efforts are seemingly paying off, with the company saying both YouTube premium and the Music streaming service have amassed over 20 million subscribers. In Google's world though, these numbers are not large considering the popular
For the paid TV service, which is also available in select regions, the company says they have over 2 million active subscribers.
According to the report, Google's search engine business remains the main pillar generating over half of the total revenue in the quarter. Alphabet says the search engine business netted $27.2 billion in the period and a whopping $98.1 billion the whole of 2019.
It's computing division – Google Cloud – only made $2.6 billion in the quarter.
The company, however, did not reveal how much it's hardware business is fairing on. They classified them in an "others" category which includes Google's smart speaker category and the Pixel phones. The category contributed $5.3 billion in the quarter, according to the report.
The total net revenue made by Alphabet for the said quarter was $46 billion, with nearly $10.7 billion in pure profit. Compared to a similar period the previous year, the revenue is up 17 percent. In general, Alphabet still continues to grow with several aspects of its business recording increase in revenue YoY.
Follow us on Telegram, Twitter, Facebook, or subscribe to our weekly newsletter to ensure you don't miss out on any future updates.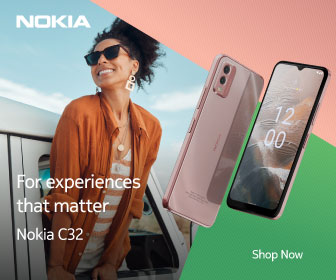 Follow Us