BUSINESS
UK Allows Huawei To Take Part In The Country's 5G Network Despite US Pressure
Contrary to what their close allies from the West wanted, Britain has given Huawei permission to take part in the country's 5G network. The decision comes after the U.S. government has been pushing its allies to ban the Chinese telco equipment maker from taking part in 5G on national security grounds.
Britain said the local telco companies would be able to use Huawei equipment only in non-core parts of the network. They will exclude Huawei from building the security-critical core parts of the system instead.
"We agree a diverse vendor market and fair competition are essential for network reliability and innovation, as well as ensuring consumers have access to the best possible technology," said Victor Zhang, a vice president at Huawei.
The U.K. says they will also exclude high-risk vendors from critical sites like military sites and nuclear power stations. Other limitations mentioned is that any "high-risk vendors" like Huawei will not be able to own over 35 percent market share of the network.
These measures will help the U.K. government "mitigate the potential risk posed by the supply chain and to combat the range of threats, whether cyber criminals, or state sponsored attacks," said the Department for Digital, Culture, Media, and Sport, an agency that oversaw the decision.
Early this month, U.S. officials embarked on a journey to Britain in a move to see the Chinese tech company banned from the country's 5G network.
Some U.S. officials even said it would be considered as 'an act of madness' if the country still considers Huawei in its 5G network.
Disappointed U.S. Allies
After the announcement, the Trump administration said that they were "disappointed." Still, the U.S. will continue to mobilize "all countries" to ban Huawei's telco equipment, said a senior administration official to CNN Business.
The decision could also jeopardize the special relationship between the two countries. The U.S. had warned to limit intelligence sharing with countries that do not ban Huawei from their network.
However, the decision remains to be a "U.K.-specific solution for U.K.-specific reasons," said Nicky Morgan, the secretary of the Department for Digital, Culture, Media, and Sport.
Banning the Chinese tech company had its repercussions, and industry experts had warned it would cost Britain a lot of billions. Chinese officials had also promised economic retaliation to countries that ban Huawei from their 5G network.
The U.K. will officially leave the E.U. on Friday, and they were even banking on a trade deal with their U.S. allies after Brexit. That may likely change after their decision to allow Huawei in their 5G network infrastructure.
Follow us on Telegram, Twitter, Facebook, or subscribe to our weekly newsletter to ensure you don't miss out on any future updates.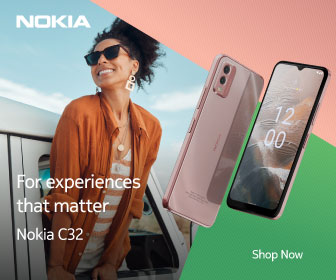 Follow Us