BUSINESS
Safaricom and M-Gas partner to offer prepaid gas services for Kenyan homes
Safaricom and M-Gas have launched a prepaid gas service for Kenyan households. The new service according to the two is expected to empower Kenyan homes to enjoy access to clean, affordable and reliable cooking gas, providing them with the flexibility of purchasing gas based on their needs and how much they can afford at a time.
M-Gas is tackling existing access barriers to clean cooking by eradicating both the upfront cost required for a gas cylinder and gas cooker, often more than KES 6,000 and the high refill cost of KES 2,000 per cylinder.
"For more than 19 years, we have maintained our commitment to our purpose of Transforming Lives by exploring new innovations that create opportunities for our customers and uplift their lives. Safaricom's partnership with M-Gas will for the first time empower millions of Kenyans with affordable access to clean cooking gas, an opportunity we believe has been previously underserved," said Michael Joseph, CEO, Safaricom.
Each M-Gas setup will include a gas cylinder and a 2-burner gas cooker which will be provided to customers at no upfront cost. The gas cylinder will come equipped with an innovative smart meter that will show how much gas a customer has paid for and how much they have remaining. Payments will be made through M-PESA with the gas automatically disconnecting when a customer has completely consumed the amount paid for.
"M-Gas is proud to be working with Safaricom on this pioneering effort to bring affordable, convenient and clean cooking solutions to millions of low-income households in Kenya. Safaricom is a leader in both technology and customer service and we look forward to building on this exciting new partnership," said Volker Schultz, Head of M-Gas.
Safaricom is extending its digital and payment capabilities to M-Gas, powering the smart meter technology on each cylinder that enables customers to have control over how the use and pay for gas. The smart meter has made it possible for M-Gas to provide a solution tailored to local economic conditions reflecting the daily, kadogo pattern of earning and spending in the country.
Customers will have the flexibility of purchasing gas from as low as KES 1 through M-PESA, with the cost of providing three meals for a household coming at less than KES 70 per day.  M-Gas is launching in the Mukuru kwa Njenga area around its first depot. Safaricom and Community Based Organisations will assist in identifying the next priority areas for expansion.
Gas users will no longer have to grapple with the hassle of managing the replenishment of empty cylinders as the smart meter sends an alert to M-Gas whenever the gas runs low. M-Gas will then dispatch a refilled replacement to the customer, conveniently delivered to the comfort of their homes, at no cost.
In addition to making gas affordable to more Kenyans, M-Gas will similarly provide millions of Kenyans with the privilege of smoke-free cooking, eliminating the health challenges caused by reliance on smoke-emitting fuels.
According to the World Health Organization, respiratory infections are among the world's leading cause of premature deaths[1], with household air pollution from fuels attributed to more than 15,000 early deaths in Kenya every year.
Wood and charcoal fires are among the leading emitters of the deadly particulate matter (PM2.5) responsible for pollution-related complications, even ahead of diesel.
The partnership is part of Safaricom's contribution to the attainment of the Sustainable Development Goals, particularly goals 1, 3, 5, 7, 9, 11, 13 and 17.
The M-Gas solution has been made possible by Safaricom's Narrow Band Internet of Things (NB IoT) network and M-PESA. Powered by Safaricom's robust 4G network, NB IoT provides a low-power, mobile connectivity to devices across the country, including to beverage coolers, allowing for remote monitoring and management.
Follow us on Telegram, Twitter, Facebook or subscribe to our weekly newsletter to ensure you don't miss out on any future updates.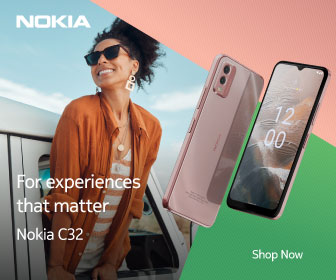 Follow Us