News
Qualcomm Snapdragon 865; Here Is The Most Powerful Chipset Yet
Qualcomm announced the Snapdragon 8 series and 7 series chipsets, which will be featured in most flagship and mid-range devices next year. As usual, all the specs supported by the chipsets are what we expect to be pursued by smartphone OEMs come next year when they will be flaunting their new flagship devices.
Qualcomm's flagship SOC – SDM 865 will be the powerhouse to the most powerful devices coming next year. Apart from other technical features that will be availed thanks to this chip, performance improvements are at its core. The chip boasts a Kryo 585 CPU paired with an Adreno 650 GPU – proposedly the most potent duo in 2020.
Qualcomm Snapdragon 865 comprises of an eight-core CPU just like its predecessor but packs the Cortex-A77 prime core, the most powerful Arm CPU yet. It sports one large prime ARM Cortex-A77 core clocked at 2.85GHz, three big Cortex-A77 cores clocking up to 2.4GHz, and four Cortex-A55 cores paired with 128kb L2 caches with up to 1.8GHz clock speeds.
For AI, Qualcomm has included a new Hexagon 698 DSP that promises a 35% boost in energy efficiency.
Away from the technical, the new flagship chipset delivers a 25% boost both in performance and power efficiency.
On gaming, Qualcomm says the new GPU will deliver a 25% boost in graphics rendering. While gaming, the company says the new GPU offers an improved energy efficiency by 35%.
Mobile gamers will enjoy new capability in flagship devices, including 10-bit HDR gaming, GPU updates seeded through Google Play Store, gaming at 144Hz for QHD+ resolution displays, as well as Desktop Rendering Support for few select games.
For midrange smartphones, Qualcomm announced two new chipsets, Snapdragon 765 and Snapdragon 765G. The Snapdragon 765 features a 20 percent performance boost over its predecessor. The chip supports up to 12GB LPDDR4X RAM and has advanced AI features and support for 5G.
In comparison to the snapdragon 765, the Snapdragon 765G  offers a further 20% boost in graphics performance.
Qualcomm Snapdragon 865 and 765 Chipset Features
Feature
Snapdragon 865
Snapdragon 765
Device Display
4K @ 60 Hz, QHD+ @ 144 Hz
QHD+ @ 60 Hz, FHD+ @ 120Hz
Manufacturing process
7nm
7nm
CPU
Qualcomm® Kryo™ 585 CPU with Upto 2.84GHz clock speeds
Qualcomm® Kryo™ 475 CPU w/ Upto 2.3GHz clock speeds
GPU
Adreno 650
Adreno 620
Camera
200MP single / 64MP single with Zero Shutter Lag

24MP dual camera

Hybrid AF, HDR video. multi-frame noise reduction

36MP single/22MP dual with Zero Shutter Lag

192MP snapshot

Video
8K @ 30fps, 4K UHD @ 120fps, 720p @ 960fps
4K HDR, 720p @ 480 FPS
Network
Up to 5G 7500 Mbps down / 3000 Mbps up
Up to 5G – 3700Mbps down/ 1600Mbps up

4G – 1200Mbps down, 210Mbps up

Charging
Quick Charge 4+, AI
Quick Charge 4+, AI
WIFI
802.11ax (Wi-Fi 6), 802.11ax (Wi-Fi 6-ready)
802.11ax (Wi-Fi 6-ready)

Bluetooth
Version 5.1
Version 5.0
Follow us on Telegram, Twitter, Facebook or subscribe to our weekly newsletter to ensure you don't miss out on any future updates.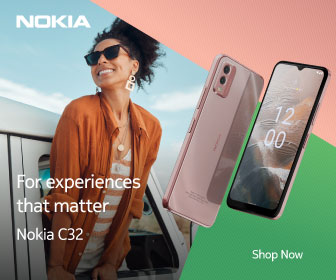 Follow Us