The International Finance Corporation (IFC) has announced that it is investing $1 million in Tunisia's Anava Seed Fund (ASF) to boost the country's Startup Ecosystem.
The ASF is an accelerator and early-stage fund managed by Flat6Labs Tunisia. Flat6Labs was founded in 2011 to invest in entrepreneurs that are building cutting-edge solutions.
Alongside the amount IFC, a member of the World Bank Group will be investing, the Women Entrepreneurs Finance Initiative (We-Fi) will be providing $500k to support the Anava Seed Fund (ASF). We-Fi supports women entrepreneurs in developing countries by building their capacity, scaling up access to financial products and services, and providing links with domestic and global markets.
"We believe that our partnership with IFC will enable us to continue providing entrepreneurs with a better support program and encourage more candidates, especially women, to apply and thrive through it." Ramez El-Serafy, CEO at Flat6Labs, said,
 As part of the We-Fi program, IFC will also work with Flat6Labs Tunisia to support women entrepreneurs. The two will help women overcome the challenges they face through a gender-led strategy to foster greater inclusion and create more opportunities.
"Early-stage funding is vital to building a robust startup ecosystem and to help entrepreneurs establish companies that can develop innovative solutions and create quality jobs," Georges Joseph Ghorra, IFC's Resident Representative in Tunisia said. 
"We aim to address the funding gaps in this space, especially for women entrepreneurs, to continue to spur innovation and economic growth in Tunisia and the region."
IFC's investment in Flat6Labs Tunisia is part of its $30 million Startup Catalyst initiative. The initiative backs accelerators and seed funds in emerging markets to catalyze the venture capital ecosystem and spur entrepreneurial activity. 
Follow us on Telegram, Twitter, Facebook, or subscribe to our weekly newsletter to ensure you don't miss out on any future updates.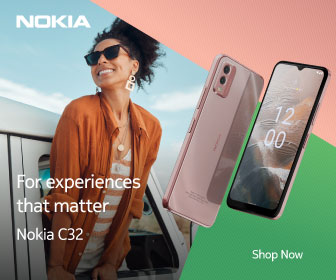 Follow Us