BUSINESS
LG opens its first premium electronic shop in Mombasa
LG Electronics has opened its first premium brand shop in Mombasa County to push its top-tier products. The new shop is located on the ground floor of Palm Breeze Building on Links road.
The company says the move to open more retail outlets in the country is aimed at improving the availability of their innovative products to their growing client base. The Mombasa shop features a premium experience zone displaying products equipped with Smart ThinQ and AI technology. The lineup will include OLED TVs, InstaView Refrigerator, TWINWash washing machines, DualCool Floor Standing Air Conditioners among other home appliances.
LG's East Africa, Managing Director Mr. Janghoon Chung said the premium brand's key focus is on communicating the power of smart technology to make life simpler and more efficient as well as enhance the shopping experience and comfort of Kenyan consumers.
"As a company, we strive to consistently enhance our customers experience. This shop offers a lifestyle environment where consumers can experience the latest flagship technologies from LG Electronics. We believe this will greatly contribute to the economic growth of Mombasa County," said Mr, Chung.
"Through our brand shop, LG seeks to offer consumers more personalized experiences across a range of products that blend seamlessly into home and work environments. We want our customers to see how we can incorporate the LG range of AI products and smart technologies to make their life simpler and more enjoyable." Mr. Chung added.
Follow us on Telegram, Twitter, Facebook, or subscribe to our weekly newsletter to ensure you don't miss out on any future updates.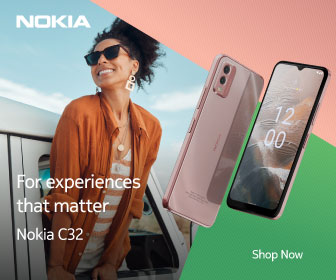 Follow Us