Ethiopia has entered into a partnership with Chinese e-commerce giant Alibaba to build and boost the country's digital economy. The announcement was made during a meeting between the Ethiopian Minister of Innovation and Technology Getahun Mekuria and  Jack Ma, founder of Alibaba Group at the Alibaba Group headquarters in Hangzhou, China, recently the ministry said on Wednesday.
"Great discussion with Jack Ma on building Ethiopian Digital Economy," Getahun Mekuria the Ethiopian Minister and Technology said.
 "Jack Ma expressed he has been inspired by the reforms that have been undertaken, confirming that Ethiopia is now a key strategic partner which he will visit this year," he  said. 
Ethiopia and Alibaba see digital transformation as a high priority investment needed "to usher speedy deliverables in the sector".
Mekuria's delegation followed Ethiopia Prime Minister Abiy Ahmed's visit to the headquarters of Alibaba in Hangzhou in April this year and their first meeting in January at the World Economic Forum (WEF) that was held in Davos, Switzerland.
The Ethiopian Prime Minister is looking to explore ways to cooperate with Chinese firms and attract foreign capital and expertise to Ethiopia. There is currently a lot of Chinese investment in Ethiopia and charm offensive with Hangzhou is needed to increase the investments or get better deals for the Horn of Africa nation. Alibaba is expected to invest in a tech city in Ethiopia and encourage other successful Chinese technology firms to further invest in Ethiopia.
Alibaba's Chairman Jack Ma is scheduled to visit Ethiopia in November this year with a high-level delegation of Chinese investors to help the country promote financial inclusion and bolster its digital economy.
Article Source: Tech Moran
Have anything to add to this article? Follow us on Telegram, Twitter, Facebook, or subscribe to our weekly newsletter to ensure you don't miss out on any future updates.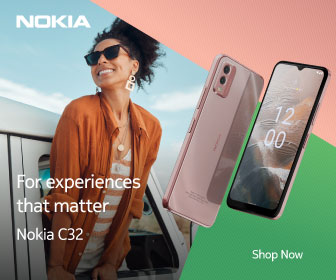 Follow Us