South African venture capital firm Kalon Venture Partners has announced a lead investment of $1,465,400 in local proptech platform Flow, an app that rewards tenants for good behaviour.
With Flow, the first app of its kind in the world, tenants in South Africa get rewarded for registering, adding their property details, paying their rent on time, looking after their homes, and much more. Tenants can use the app and be rewarded for good rental behaviour even if their landlord isn't active on the app (although, there are many benefits for landlords to sign up to Flow too).
Great tenants can earn thousands of points every month, increasing their Flow score and accessing incredible rewards. For these rewards, Flow has struck partnerships with a number of leading brands in the lifestyle, entertainment, homeware, fashion and travel space, all of which are valuable within the lives of millennials (those between the ages of 22 to 37) – a group which makes up a large portion of renters in South Africa.
The proptech startup was founded by serial successful entrepreneurs, Daniel Levy, Gil Sperling (Popimedia co-founders) and Jonathan Liebmann (a property disruptor and innovator best known for creating the highly successful Maboneng Precinct in downtown Joburg).
In addition to the R10 invested by Kalon Venture Partners, there is a co-investment of an additional R10 million from an international VC, which is in its final stages. Funding will be used to accelerate the development of South Africa's #1 app for tenants; to fuel growth and increase the base of tenants already using Flow; as well as to increase the range of rewards available to tenants.
Gil Sperling, CEO of Flow, notes that the property industry, locally and globally, is one of the few verticals which has not seen much innovation, making it an industry ripe for disruption. "Compared with any other industry, the property industry – and in particular the rental market – is archaic and disconnected.
Kalon venture Partners CEO, Clive Butkow, said in a statement that the investment committee's decision to invest in Flow was strongly motivated by the quality of the entrepreneurs and the proven track record they have. This combined with the tech offering that they have built and continue to develop, made it an easy decision for the VC.
Clive expressed his admiration for the quality of the entrepreneurs that they have now added to their portfolio: "At Kalon Venture Partners we invest in technologies that are disrupting their respective industries and have large target addressable markets. Flow passed both these criteria with flying colors and also passed our most important investment criteria which is having the 'A' team. The three founders have all built successful businesses, which is quite rare in South Africa, and have the 'execution intelligence' to grow a product into a large profitable enterprise".
This announcement follows on from Kalon's latest announcement in November last year of their investment into financial services chatbot providers FinChatBot.
Featured Image: Left to right: Flow Co-Founders Jonathan Liebmann, Gil Sperling and Daniel Levy
Have anything to add to this story? Leave us a comment in the comments section below. In the meantime, follow or subscribe to our newsletter to ensure you don't miss out on any future updates on African Startups.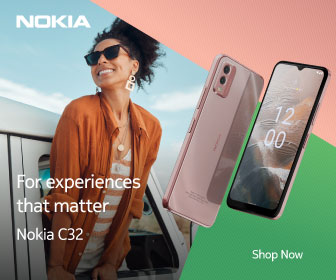 Follow Us