Gadgets
Samsung makes an addition to the J-series with the introduction of the Galaxy J6+ and Galaxy J4+
Samsung Electronics has extended the J-series 2018 line-up in the country with the introduction of the Galaxy J4 Plus and Galaxy J6 Plus. The company is calling them mass market smartphones and according to Charles Kimari, Head of Mobile Division at Samsung Electronics East Africa, these devices will help in growing digital inclusion across all parts of the country.
"Customers should be able to benefit from hands-on experience with technology to be able to pursue innovative solutions that can transform their lives. We continue in our commitment to creating new learning opportunities for the young people, by giving them tools that will enable them achieve more." he said
It is characteristic of Samsung to offer premium features on mass market devices, and the Galaxy J6 Plus is no exception. The device comes with a dual camera. The 6.0" infinity display device has two rear cameras, one with a 13MP, f1.9 lens and the other with a 5MP, f.2.2 lens. The front camera is an 8MP, f.1.9 lens. It also runs enhanced security features with facial recognition and a side mounted fingerprint scanner.
The new Galaxy J4 Plus features a 6.0" infinity display and a 13MP rear camera with f1.9 for improved picture quality. The front camera is 5MP with an f2.2 lens.
Read >> Samsung has unveiled 4 new devices in Kenya: Galaxy JZ Duo, Galaxy J4, Galaxy J6 and Galaxy A6+.
Both devices run on a quad-core Snapdragon processor at 1.4GHz, powered by a 3,300mAh battery. While the Galaxy J4 Plus comes with 2GB of RAM, Galaxy J6+ will run on 3GB of RAM. Available in the Kenyan market will be the 32GB internal memory variant for both models and expandable memory of up to 512GB.
The two devices are available at all Samsung Experience Stores and authorised dealers at a recommended retail price of Ksh 19,999 for the Galaxy J4 Plus and Ksh 23,999 for the Galaxy J6 Plus.
Have anything to add to this story? Leave us a comment in the comments section below. In the meantime, follow or subscribe to our newsletter to ensure you don't miss out on any future updates on your favourite smartphones.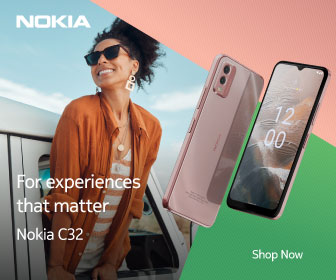 Follow Us