Startups
Kenyan Startup Mookh Africa wins Visa Everywhere Initiative Top Prize
Kenyan Startup Mookh Africa is the overall winner of the Visa Sub Saharan Africa (SSA) Everywhere Initiative, The startup won both the "Social Business Payments" challenge as well as the overall prize for its idea taking home KES.5 million and the opportunity to work with Visa to develop the concept further.
The Visa Everywhere Initiative for Sub Saharan Africa was launched in April this year. The initiative offers startups across 5 continents and 40 countries the opportunity to solve the commerce challenges of the future.  Mookh Africa beat 11 other finalists selected from 238 submissions to emerge as the champions.
Mookh Africa developed a social business payments solution which makes it easy for people in Africa to buy and sell on Facebook, Instagram, and Twitter. Once the seller creates an online store on Mookh, they can embed it into their Facebook page.  
We have had the privilege of working with some of the best minds in the region over the last few months and the selected three category winners have the potential to truly change the way people pay in the region.'' Geraldine Mitchley, Senior Director – Digital Solutions, sub-Sahara Africa at Visa, said
Nigerian startup, CredPal, won the "Merchant Payments" challenge and US$25,000 for its solution that allows business and individuals to pay for purchases in installments across online and offline merchants by providing them with instant access to credit at the point of checkout. The merchant then fulfills the order and is paid in full while the customer pays CredPal back in fixed monthly installments.
Zowasel, another Nigerian startup, developed a solution which connects under-financed smallholder farmers with investors via mobile phone-based P2P lending and marketplace sales, as well as gives them access to best agricultural practices. They won in the "Financial Inclusion" challenge. The SSA edition of Visa's Everywhere Initiative is also the first time that startups have been given a challenge specific to financial inclusion since it was launched in 2015.
"The future of digital payments will be shaped through collaboration and we look forward to working with our startup partners to transform the payments landscape over the coming years to the benefit of consumers, merchants and issuers alike. It's an exciting time in Africa's payments and fintech space." Geraldine Added.
"Visa is proud to play its part in Africa by enabling a smart economy powered by secure digital payments. This vision comes to life when we can collaborate with passionate minds and foster an entrepreneurial ecosystem where innovators can thrive''  Sunny Walia, General Manager, Visa East Africa, said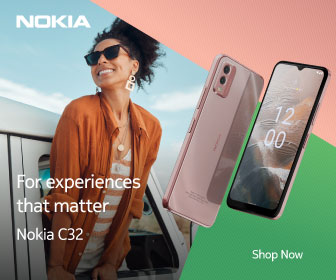 Follow Us