BUSINESS
Alipay and WeChat Pay expanding to Kenya. What does this mean for M-Pesa?
China's biggest Internet-based mobile messaging platform, WeChat has been planning to go international for a long time now. In fact, in 2013 it launched its operations in South Africa and later on in Nigeria.
Reports had indicated that its next target market would be Kenya as is usually the case with most companies that come to South Africa, Kenya, and Nigeria being the regional economic heavyweights. Techweez now reports that local business will now be able to accept Alipay and WeChat payment thanks to a partnership between Equitel (Finserve Limited) and Red Dot Payment Limited.
According to Finserve's Managing Director, Jack Ngare, who spoke to Techweez, Alipay and WeChat payments will now see Kenyan businesses benefit from just having one more option of accepting payments, which will in turn help increase international trade.
The service is expected to go live in a months time. Does this now mean WeChat's and Alipay's threat to M-Pesa dominance is now imminent? 
Is Wechat is a threat to Safaricom's M-Pesa.
Even as we wait for WeChat Pay and Alipay payments to go live in a month's time, one question we should be asking ourselves is if indeed these new payments options are a threat to Safaricom's M-pesa.
In a previous article published on TechTrendsKE, back in 2017, Safaricom has never had to worry about Mpesa dominance. In fact, numerous attempts by other telcos (Orange, a French multinational, Airtel an Indian multinational), banks, startups with better technology and cheaper fees tried and failed terribly. Safaricom enjoys a first-to-market advantage, a large network of Mpesa shops, a majority of the subscribers for its carrier business. But again, WeChat's and Alipay's dominance should not be ruled out.
''We still believe there's a lot of room for more payment options to come into this market," Jack Ngare told Techweeez.
In China, WeChat Pay and AliPay, have hundreds of millions of active monthly users and  Wechat began its international expansion by accepting non-Chinese cards such as Mastercard and Visa to be linked with the wallet. (Wechat wallet)
Wechat wallet is already being used in South Africa and has been free since its launch this is one one the things we will be seeing when the payment service finally rolls out in Kenya. It is free to transfer money between accounts and pay for items while Safaricom charges a small fee.
WeChat wallet relies on connecting a user's bank account to his WeChat account which is a huge opportunity for some Kenyan banks if they partner with Wechat. M-Pesa offers the same options so it will be interesting how this plays out in terms of competition.
Mr Jack Ngare said Equitel will learn from this relationship to understand how Alipay and WeChat payments work, with the hope of adopting a similar payments structure locally, possibly to take on M-Pesa. WeChat Pay is betting on an array of services that include money transfers, prepaid electricity, and airtime purchase.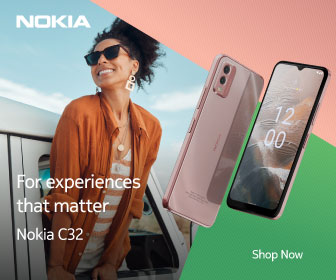 Follow Us