Gadgets
OPPO launches OPPO F5 6GB Christmas Red Edition as OPPO F5 Youth goes on sale Countrywide
OPPO Kenya has today unveiled the OPPO F5 6GB Christmas Red Edition that comes with more RAM and storage capacity.  According to a press statement sent out by the company, only 500 devices of this edition will be available for purchase with an exquisite appearance in Red and black.
OPPO F5 6GB has a larger storage and a better processor with 6GB RAM and a 64GB internal storage and will cost Ksh. 39,990 Kshs.
According to OPPO Kenya  Brand Director, Mr. Jesse Wu. "The new OPPO F5 6GB shows that a smartphone is not just powerful, but can also be a lifestyle statement with its festive and stylish red color. We're sure that people will adore our outstanding Full screen and A.I. Beauty Technology selfies along with its upgraded RAM and storage in a standout color,"
The OPPO F5 6GB carries consumer-centric flagship features such as the previous installed Artificial Intelligence technology which is designed to personalize beautification of subjects on a selfie image.
This new device is an addition to the OPPO F5 which was launched last month. OPPO also recently unveiled the OPPO F5 Youth, a sister version of the OPPO F5 for Kshs. 26,990, which has now gone on sale countrywide.
Read>> The OPPO F5 Youth is here, pre-order one from Jumia for Kshs. 26,990.
OPPO F5 6GB Christmas Red Edition will also be available on lipalater.com a company that provides financing for electronics, where customers can get OPPO devices at zero fee and pay for it in monthly installments of two to twelve months.
Remember to also check out our full review of the OPPO F5 coming up this week.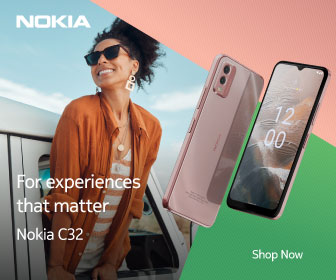 Follow Us