Reviews
Tecno DroiPad 7D unboxing and first impressions
We have already told you about the latest tablet from Tecno Mobile, the DroiPad 7D. The tablet is probably one of the most affordable devices from the company selling at just Ksh.9,900.
The DroiPad has been described as a cheaper version of the Tecno PhonePad 3 as it comes with lesser features. The tablet is the successor of the DroiPad 8/8D which was among the best tablets from the company released in 2016.
We have already shared some specs about the DroiPad 7D table in our last article. In case you missed it you can read the article here.
In this article, we are going to unbox the tablet and give you a first impression of what to expect in case you decide to purchase it.
Packaging
The Tecno DroiPad 7D comes in a white cardboard box. This box houses the tablets and all the other accessories that come with the tablet.
The accessories include:
1 Unit of the Tecno DroiPad 7D

1 USB cord

1 Charger head

1 Warranty card

1 User guide
Basically there is not so much to expect in terms of packing. Just the tablet and the usual accessories.
The tablet
As mentioned in our first article, the the Tecno DroiPad 7D is one of the most affordable tablet we have seen from Tecno Mobile, selling at just Ksh.9,900. So this means many consumers won't mind spending their money on it.
We will be tell you more about the specs and its performance in our review in the coming week. But this is basically what you should expect.
The Tecno DroiPad 7 is  a 7-inch tablet and the front doesn't hold much, it look s generic. The front has no Tecno brand name or any trademark associated with the company.
At the top of the tablet we have the 5MP camera with LED flash. Located at the top is also the earphone jack and USB port.
At the bottom of the screen we have the navigation keys
On the right hand side are the volume rocker and power buttons.
At the top back we have the 8MP main camera with an LED flash just beside it. The back cover is also non-removable.
The SIM slots are a bit hidden but you can pop off the top part of the back cover to reveal the two slots as well as the MicroSD slot.
The USB port, and 3.5mm jack are located under the phone.
Well, there you have it. As we mentioned at the beginning of this article, we will be doing a full review of the Tecno DroiPad 7D soon, so keep visiting for details, you can also subscribe to our weekly newsletter for there real-time updates on the tablet.
More photos of the device can be found on our Instagram page.
Read>>Demand for TECNO Mobile phones went up after the Camon CX launch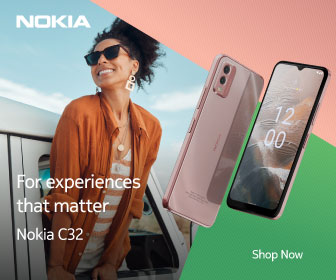 Follow Us