Gadgets
Huawei P10 with rear dual-camera launched in Kenya for Kshs. 64,999
Huawei Mobile Kenya yesterday unveiled its premium HUAWEI P10 in the Kenyan market. The device is the latest addition of the P series, and according to Huawei, is aimed at the socially and tech-conscious consumers.
Co-engineered with Leica, the HUAWEI P10 is the world's first smartphone with a rear dual-camera and a front camera offering cutting-edge portrait photography features. Huawei says the P10 combines the art of portrait photography, inventive technology, and genuine workmanship.
Mark Hemaobin, Managing Director Huawei Mobile Eastern Africa says the launch of the HUAWEI P10 was in line with Huawei's global strategy to manufacture products that integrate humanity and technology.
"As culture and technology continues to traverse in every aspect of our world, we want to deliver new products and experiences that ultimately improve and enhance life," Mr. Hemaobin says.
Read>>#MWC17 : Meet the Huawei P10, first phone with 4.5 LTE Capabilities
The HUAWEI P10 features artistic portraits with precise 3D facial detection, dynamic illumination, portrait enhancements, natural bokeh effect and HUAWEI Hybrid Zoom as well as the world's first Leica front camera with a new, brighter sensor and larger aperture for outstanding self-portraits.
"We understand that our users are particular about great photo moments and selfies, so we spent a considerable amount of research and design making it even better," says Hemaobin.
The HUAWEI P10 features a 5.1-inch 1080p display. The hardware is powered by a Kirin 960 chipset, and supports dual-SIM functionality, with 4GB of RAM and 64GB of storage and can expand their storage through a MicroSD card.
It is powered by a 3,200mAh battery and uses four antennas to support 4.5G functionality for faster data speeds and a dual-antenna for its Wi-Fi system for better coverage.
Huawei says the P10 is part of Huawei Mobile Kenya plans to increase its smartphone sales by 50 percent by end of 2017. This year alone, Huawei Mobile Kenya has launched mid-range phones GR5 2017, GR3 2017 following the P Series predecessor Huawei P9 and Mate 9 last year. 
"The P10 is the epitome of our emerging premium category of our brands in this market and will help maintain our contribution to the growth in Huawei's global profits," says Mr. Hemaobin.
Hopefully, we will get a chance to grab the device from Huawei and share all the details you need to know about it, including a full review.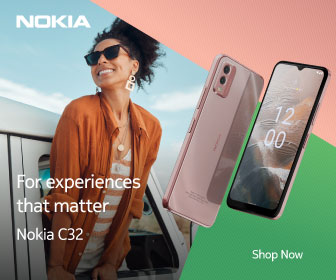 Follow Us