News
TECNO Mobile is launching the Phantom 6 and Phantom 6 plus, here's what you need to know
Yes, it's now official, the Tecno Phantom 6 and Phantom 6 plus leaks came out already but what we were not sure about was the launch date. But we can now confirm the phone will be launching on 25th September and the venue will not be in Nairobi. The phone , which is probably the best Android device from Tecno Mobile will be launched globally in Dubai.
I wonder why Tecno Mobile is moving away from the tradition of an African launch for its high-end phantom series. But again this could be an effort by the company  to grow its consumer base in the Middle East and Western markets.
According to some leaks, Tecno Phantom 6 and Tecno Phantom 6 Plus are the two different variants of Tecno Phantom phone with a complete hardware and software upgrade from the Phantom 5. For example, the Phantom 6 plus  will have a bigger screen than the phantom 5 which had a 5.5 inches screen display, it will come with a 5.95 inches screen and people like me who love large screens will really be looking forward to this.
It will also feature a 21MP back camera with 80MP fusion imaging and 8MP camera for selfie lovers. Expect the Phantom to also feature a fingerprint identification, 16GB ROM which can be expanded to 256GB with an SD card and a 3GB RAM.
The Phantom 6, on the other hand, has a smaller display than the Phantom 6 Plus featuring a 5.5-inch display with 1080p screen resolution. It has 3GB RAM, 16GB ROM, and SD card expandable to 256GB. One interesting addition is the dual cameras at the back and the iris scanning, so photography lovers should really be looking forward to this.
Well, these two devices are Tecno's flagship devices this year.  We are not sure how much they will cost but we will be having all the details for you once the device is launch. In the meantime, you can  join the conversation on online using the hashtag #TECNOPhantomLaunch.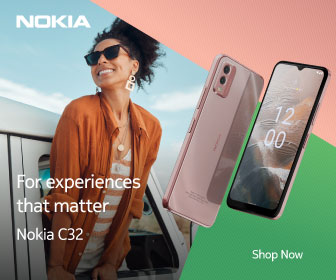 Follow Us