Recently, I asked a friend to accompany me to a meetup of tech savvies in Nairobi. Being in Nairobi, I have grown accustomed to the everyday tech meetups that are happening all over. It has suddenly become the "thing" in town.
However, after the meetup on our way back home, my buddy vowed to never show up again citing "unfriendliness" as the sole reason. In his words, "the guys there are unfriendly and hard to relate to".
I have always known that tech crowds are a bit weird and harsh on newbies but I never realized the impact. After talking to a couple of guys, I realized that we the tech savvies have created a certain fear towards us. Noobs will shiver in the presence of someone who seems like they know what they're doing.
To the nerd, all obvious questions are stupid questions and a lot of the stuff that seems like magic to the layman is basic stuff to him/her. It is understandable in some way, most of the nerds out there have taught themselves what they know and they don't have respect for people without a match for their curiosity.
However, the prospective nerd is looking to learn something new and is hopeful to join a crowd of geniuses who'll light the way and give pointers. Those who aren't fast enough or should I say "smart enough" have no place. Once they attend or join a group of guys who know their stuff, they vow never to return.
There is a way in which this is good, it's kind of like a cult mechanism and only the worthy get access to join. That way the nerd community remains with the curious and worthy.
However, from another perspective, this is destructive in a way. The nerd has created a cult which is almost impossible to join. The layman continues to fear him more and more by the day. His standard gets higher and he becomes more alienated. Having taught people with zero tech expertise, I have learned that patience and friendliness counts a lot. I have seen people evolve from asking "silly" question to becoming my worthy adversaries.
The question is, "has the nerd become too unfriendly?"
Maybe if the nerd became a bit friendlier, then more guys would join the nerd pack. The biggest responsibility that comes with gaining knowledge is that you have to spread it and I feel that we are not doing enough of that.
This article was submitted by Patrick Gichini.  Patrick is a technology trainer at Tunapanda Institute, he is interested in all things tech and also a gamer.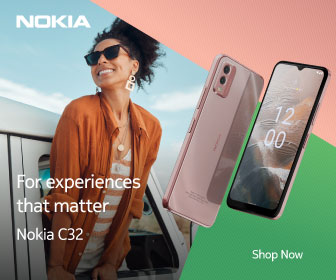 Follow Us