Startups
Here are the 5 startups that will benefit from DEMO Africa LIONS programme
The 5th edition of DEMO Africa concluded last Friday with the crowning of 5 startup companies that will benefit from the DEMO Africa LIONS programme. The 2-day event took place at the Sandton Convention Center, Johannesburg.
The DEMO Africa LIONS programme is a partnership between DEMO Africa and the LIONS@FRICA initiative that curates a 2-week Innovation Tour of Silicon Valley. The Innovation Tour exposes the startups to the technology and investment ecosystem in the Silicon Valley with the aim of creating bridges and attracting investments from investors from the Valley.
According to Stephen Ozoigbo, the CEO at African Technology Foundation, the agency implementing the LIONS@FRICA initiative, the companies that have been picked have a global outlook and can benefit by seeing how other such companies are doing in the United States.
"These companies have a global appeal and have the highest potential to becoming global companies," said Ozoigbo. "By participating in the innovation tour, we are helping to connecting these companies to the global innovation ecosystem and also continue connecting them to potential investors,"
Here are the companies that made it into the program:
Sortd
The product suite is aimed at helping people escalate conversations into action right from the source. Sortd works seamlessly with Email, IM, Skype, and Slack. Sortd plays into an emerging category in the SAAS collaboration space with a vision to create an all-in-one Communication & Teamwork Platform for "the rest of us" (aimed at small-medium size businesses).
ConnectMed
ConnectMed is an online machine learning-enabled telehealth platform that allows patients to seek treatment from GPs over video for common ailments, either directly through an app (ConnectMed Prime) or indirectly through clinic partners (ConnectMed Care). ConnectMed Prime targets middle and upper-income South Africans who have easy access to internet-enabled devices and use the private health care system.
Strauss Energy
Strauss Energy sells electricity to homeowners and organizations at 75% cheaper than the national grid. The power is generated from the innovative BIPV Stima 2 in1 solar roofing tiles that they manufacture. 2 Million Houses are required annually according to a UN-Habitat report. In Kenya, only 150,000 houses are built annually. Strauss targets 30% of this market and is already working on 1,000 houses in Kenya and an additional 10,000 houses next year.
Solstice Home Energy Solutions
Solstice has developed a low-cost energy monitoring solution for Nigerian households that gives insight into energy consumption patterns by measuring both utility grid and generator usage. The data the hardware provides can be used by homeowners to track energy usage, set budgets, and get energy saving tips through our mobile application.
MediaBox
MediaBox is gateway to content in the home. They can make any existing TV old or new a truly smart device for entertainment, education and access to the internet. MediaBox is the only aggregation platform in Africa that works with any and all current providers of content, such as DSTV, ShowMax, Netflix, and Supersport.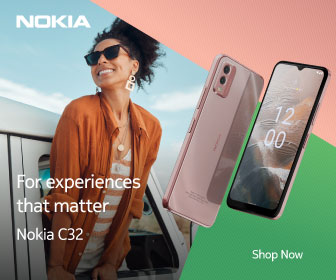 Follow Us