Social Media
Tigo Tanzania Facebook page hits 1 million mark, highest following in the country
Tigo Tanzania Facebook page has become the first to hit 1 million likes in the country making the page the most popular and Tigo the first company with the highest Facebook followers in Tanzania.
The milestone was achieved on 27th December 2015, effectively cemented Tigo's position as the foremost digital lifestyle telecom in the country.
Tigo's Facebook page was created in June 2011 and has grown to become the most ideal platform for interaction for its customers where they get to learn about the company's new products and services and latest innovations.
In a recent Tanzania Leadership Awards ceremony that honors Tanzania's best organizations and individuals, Tigo won two trophies for: "The Hall of Fame in Brand Excellence", and "The Best use of Social Media in Marketing".
The upsurge in the use of social media in Tanzania has spurred the use Facebook in the country in recent years and a special interest to use Tigo Facebook due to its innovative products and services.
According to Socialbakers, a social marketing company that analyses and monitors the use of social media and is also a member of Facebook Marketing Partners, Tanzania currently has 4,144,40 Facebook users. These numbers effectively mean that of all Tanzanians who use Facebook, and with the Tigo Facebook following having hit the 1 millionth mark, over 41% of the total Facebook users in the country are Tigo Facebook followers!
Commenting on Tigo Facebook recently, Tigo's General Manager, Diego Gutierrez had this to say: "Our platform on Facebook and our official twitter handle (Tigo_TZ), have become essential tools for us to listen and learn from our growing technology-savvy customers and the public in general. We are proud to have reached this milestone and thank our customers for their evangelistic loyalty to us. Tigo Tanzania will continue to cater for its customers' digital needs and offer even richer and more interactive digital content."
The sustained interest by Tigo Facebook followers has undoubtedly been buoyed by the launch, in 2014, of Facebook in Kiswahili, Tanzania's national language-an innovative collaboration between Tigo Tanzania and Facebook. In this unique partnership that is the first of its kind in the country; Tigo customers are able to access Facebook in both English and Kiswahili through their mobile phones without incurring additional data charges.
Tanzania, the largest East African country by land mass, has over 130 ethnic groups that constitute its 45 million population; over 80% of whom speak fluent Kiswahili in addition to other local dialects.
Spoken by between 120 to 150 million people globally, Kiswahili is the national language in both Tanzania and its northern neighbor, Kenya but it's also widely gaining ground in the other East African countries of Uganda, Rwanda and Burundi. Being the lingua franca in much of Southeast Africa, the language has been adopted has one of the working languages of The African Union (AU) and one of the languages of The East African Community (EAC).
By launching Tigo Facebook in Kiswahili, Tigo Tanzania has therefore, not only enabled most Tanzanians to access the Facebook in a language they can fully understand, but it has also contributed immensely to the regional growth of the language that Tanzania, and indeed the rest of the countries in the region, have been working hard to develop.
"Tigo is committed to digital lifestyle transformation and its leadership in delivering cutting edge technology and innovation in the telecom market is guaranteed", say Gutierrez and adds that the telecom has recently launched the 4G LTE technology in the country; the fastest internet connection available in the market; and a new offer of Techno Y3 Smartphones with a fully-embedded Swahili menu.
Tigo Tanzania is the leading innovative telecommunication company in the country, distinguished as a fully-fledged digital lifestyle brand. Offering a diverse product portfolio in voice, SMS, high-speed internet and mobile financial services, Tigo has pioneered innovations such as Facebook in Kiswahili, TigoPesa App for Android & iOS users, Tigo Music (Deezer) and East Africa's first cross-border mobile money transfer with currency conversion.
Between 2013 and 2014 alone the company launched over 500 new network sites, which translates to over 2000 network sites and plans to double its investment by 2017 in terms of coverage and additional capacity networks for deeper penetration in rural areas. With over 10 million registered subscribers to their network, Tigo directly and indirectly employs over 300,000 Tanzanians including an extended network of customer service representatives, mobile money merchants, sales agents and distributors.
Early this year, the company announced an increased annual investment of US $ 120 million per year on infrastructure improvement and expansion which is 20% higher that Tigo's annual spending in the past three years.
Tigo is the biggest commercial brand of Millicom, an international company developing the digital lifestyle in 12 countries with commercial operations in Africa and Latin America and corporate offices in Europe and the USA.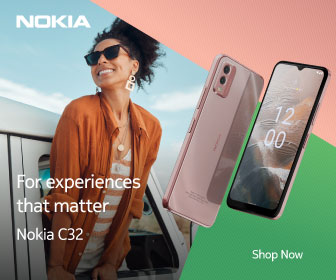 Follow Us