Startups
Startups: Olivine Technologies wants to expand beyond Kenya and Africa
As promised today today here at TechTrendsKE we will be looking at three Startups this week. We want to learn their journey and where they are headed.
To start us off is Olivine technologies, a company that was started from a simple  idea  by three brothers Joseph Karanja, Charles Mungai and Mark Mwaura in 2010.
With only Kshs. 5000 and a computer and the brothers still living at home then, the company has grown to fall under a worth of a million plus dollar bracket. So just how did the idea of starting Olivine technologies start? The idea was born after a Safaricom distributor approached the brothers and asked how he could be able to track the end users of this product.
The company specializes in the design and development of software solutions for small and medium enterprises (SMEs) that replace manual, labour intensive, error prone and time consuming business processes with automated, user-friendly software that enable a faultless flow of relevant, accurate and actionable information for use by the end-user.
Their flagship product, Automated Sales Inventory Management Solution (ASIM), is an automated sales and inventory management system that enables a company track its inventory from ordering point to the point of distribution and sale. It can work on Android phones, tablets, and personal computers. The application is also available with an annual subscription fee of Kshs. 25000 and offers additional services such as syncing between devices and data backup.
To deliver the best system Olivine Technology works closely with clients to understand their needs in order to design and develop automated solutions that add value to the effectiveness and efficiency of their business processes and human resources. Some of solutions currently being offered are:  Supply Chain Management systems, Customer Relationship Management systems and Paperless Savings & Credit Cooperatives (SACCO) Information Management System.
Currently Olivine Technologies which is now worth more than Sh83 million (approximately $1 million) has clients who  include Shell and Vivo Lubricant who have seven distributors across the country.  According to Mark Mwaura, they helped the company intergrate Saleforce Automation solution to their back office in their headquarters thus allowing seamless flow of information from all their distributors.
"We also work with Highlands Mineral Water, who have over 60 distributors, for Highlands we have integrated an SAP ERP Solution in their head office and they can now easily track their end- users. We are also piloting a solution for British American Tobacco (BAT) who have over 100 distributors.
According to Mark Mwaura, the eldest of the three brothers the growth of Olivine Technology is now worth more than a million plus dollar and employs over 25 people. Olivine says it has more than 30 clients.
In 2013, the Software technology architect  won the overall 2013 Google Innovation Pavilion Award.
In future, Mwaura says that they look into expanding into other markets not only in Africa but he feels it's the high time the company moves beyond Africa.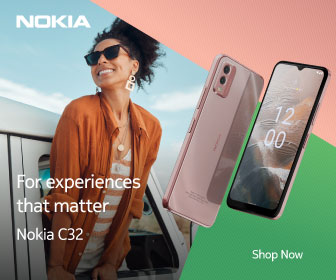 Follow Us