News
Kenya Private School Association takes lead in supporting private schools to roll out e-classroom solutions
Kenya Private School Association (KPSA) in collaboration with Intel Corporation today unveiled an e-learning classroom solution for private schools at Syokimau Blessed School in Machakos County. This is as a result of working closely with Mitsumi Distribution, Text Book Cente and Virtual Essence Limited, to bring together an end-to-end e-learning solution that can be replicated with ease in many private schools across the country.
"A major challenge in the adoption of ICT in schools is how to use it as a tool that complements learning in a classroom. Acquiring laptops or tablets is one thing but successfully integrating that technology in the learning environment through a holistic approach is a challenge most of our schools are struggling with. To help resolve this, KPSA has brought together strategic partners in the ICT industry led by Intel Corporation to help us develop a model e-learning classroom solution that can serve as a reference for other private schools across the country. As an association he said they are committed to assisting private schools adopt the use of ICT in their teaching and learning process." Mr. Peter Ndoro, CEO of the Kenya Private School Association (KPSA) said.
The e-classroom solution at Syokimau Blessed School features a purpose built education laptops that are rugged and durable enough to withstand rough handling and falls in a school environment. The laptops are dust and liquid spill resistant. The laptops also come with features and applications to support scientific inquiry and also have built in digital security, online protection, integrated tools for multimedia viewing and creation and are preloaded with Intel Education Software.
The classroom also features an Intel Education Content Access Point, a low cost, high capacity Wifi Access Point, Internet Router and Server in one box. The Intel® Education Content Access Point is an easy-to-use device that stores, manages, and publishes digital content for schools with low or intermittent connectivity. It is light and portable and provides up to five hours of continuous, reliable use, even if there is an interruption in power.
"To remain relevant in the 21st century, ICT is the way to go. Syokimau Blessed Assurance Academy has embraced ICT integration in the school curriculum and transformed the education experience for both the learners and teachers. Having had the opportunity to implement the e-classroom solution, we are seeing that our learners are more excited, attentive and more involved in the learning process. The teachers are able to prepare, analyze, collaborate and communicate ideas using the technology.  The school too registers very minimal cases of absentees and increased enthusiasm among both teachers and pupils." Carolyn Muithya, the Director of Syokimau Blessed School said.
"ICT is important in preparing a pupil not only for academic excellence but also in fostering innovation, critical thinking, creativity, evaluation and problem solving. Technology can impact us in many ways however what we are doing at Syokimau Blessed Assurance Academy is designed to positively impact our children." She added
According to Alex Twinomugisha,Intel's Business Development Manager of Education in East Africa, many schools have been making uninformed decisions with regards to purchasing the right devices for learning. "We have seen schools purchase laptops designed for consumers or businesses as most do not know that there are laptops purpose built for education. By collaborating with KPSA and the other partners, we have developed a holistic solution that empowers the teacher on how to integrate technology in the classroom, acquire relevant digital education content, help the school select the right devices for education and learn to manage the devices using classroom management software," he added.
Robust ICT—ideally one laptop for each student and teacher, plus appropriate infrastructure—plays an important role in preparing students for 21st Century success. In the present, it means a classroom full of engaged and motivated students. In the future, this translates into a workforce armed with the skills they'll need to compete in a technology and knowledge-based society.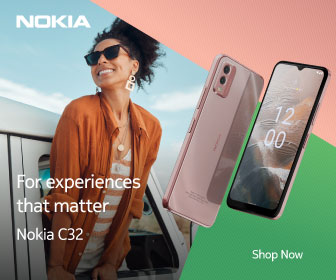 Follow Us