BUSINESS
Orange launches Orange Klif digital offer to deliver mobile internet to more people across Africa and the Middle East
Orange has launched Orange Klif digital offer, a new breakthrough digital offer across its significant African and Middle Eastern footprint.
The company says this new offer puts the mobile internet within reach of millions more people, otherwise not previously addressed, with the . The  offer starts from under US$40 (€35), inclusive of a smartphone, data, voice and text bundle, setting a new benchmark in price that will act as a major catalyst for smartphone and data adoption across the region.
The 3G Firefox OS smartphone is exclusive to Orange and will be available from Q2 in thirteen of Orange's markets in the region, including, but not limited to, Egypt, Senegal, Tunisia, Cameroon, Botswana, Madagascar, Mali, The Ivory Coast, Jordan, Niger, Kenya, Mauritius and Vanuatu.
The launch of the offer follows a successful history in delivering and marketing smartphones in the region with Orange witnessing a doubling of smartphone sales in 2014, representing a 35 percent slice of total handset sales. Since launching its first smartphone in the region in 2013, Orange has sold more than a million smartphones to date, attributable to Orange's strategy to launch the right device at the right price to the right customer. With the Orange Klif digital offer, Orange is addressing a new market segment for the first time that to date, has found access to the mobile internet unaffordable.
Orange has also experienced a burgeoning demand for data that has seen a 44% year-on-year rise in mobile data revenues in the last quarter of 2014.
"Although the smartphone revolution is well under way across the African continent, there remains a proportion of the population that so far has been underserved, not just because of the cost of handsets, but because of concerns about data costs. By scooping up all the costs into one, incredibly priced digital offer, we hope that critical access to the mobile internet and all the opportunities that that opens up, will be within reach of many more people,"  Yves Maitre, Executive Vice President of Connected Objects and Partnerships, Orange said.
Here is what the offer entails:
 Affordable and predictable data costs – The launch signals a new type of offer in the market that is typically characterised by pay-as-you-go, offering predictability of data costs through an all-inclusive tariff at a price that sets a new benchmark.  Customers seeking to upgrade from 2G feature phones to 3G smartphones can enjoy the benefits of multimedia and online usage with no hidden surprises. Depending on the market, a typical data bundle will be up to 500mb per month for six months, with the opportunity to top-up when reaching the end of the bundle. However, across the participating markets customers may have access to shorter or longer data plans and also enjoy voice and text allocations, inclusive in the bundle.
Compelling content and services – The smartphone will also provide access to a range of compelling content, including established Orange services such as Star Africa, the entertainment portal, Orange Football Club as well as partner services like Dailymotion, the video sharing service.  All-important local content, for example, the popular sports portal, Ndamli, in Senegal and Anghami, a music catalogue service providing access to millions of Arabic and international songs will be readily available. Additionally, customers will have access to the burgeoning Firefox Marketplace, providing access to thousands of apps.
3G Orange Klif provides enviable experience to smartphone newcomers –The Orange Klif promises an enviable introductory smartphone experience featuring the latest Firefox OS, ample screen size with its 3.5" HVGA screen and 2 mega pixel camera. With its 1300mAh battery offering 810 hours of standby, the smartphone also provides a reliable companion when on the move.
"Smartphone prices are falling fast but there are still large segments in Africa who find existing smartphone models too expensive. Mobile data adoption also has enormous room to grow, especially in markets across Africa, where to date most smartphones have been bought without a bundled data plan. There is a major opportunity for innovation to fill both of these market gaps," said Ian Fogg, Senior Director Mobile & Telecoms at IHS Technology.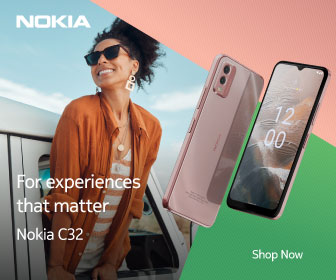 Follow Us