News
Philips illuminates The Kenya National Archives with LED based digital lighting
Philips is set to unveil a stunning lighting makeover of the Kenya National Archives today in the evening in Nairobi, Central Business District (CBD), as part of its sixth consecutive pan-African Cairo to Cape Town roadshow.
Philips' latest LED technology combines warm and cool daylight colors and has been used to highlight the features in the Kenya National Archives as never before. The innovative LED Lighting allows energy savings of 80% over the traditional lights that are were being used at the archives and has a lifetime of up to 50,000 hours.
Kenya National Archives was established in 1965 and holds 40,000 volumes of documents.It was established by an Act of the Parliament of Kenya in 1965 and was placed under the office of the Vice President and the Minister of Home Affairs. It is currently under the office of the Vice-President and Ministry of State for National Heritage and Culture. The Kenya National Archives building also houses the Murumbi Gallery which contains African artifacts that were collected in the 19th century.
Philips is also making another step in using solar LED lighting technology to light up a full size football pitch which is 7000m in Mathare on Thursday. The event is set to be graced by football coaches from German Football Association (DFB).
According to Roelof Assies, Philips General Manager East Africa, the purpose of lighting up the various regions is to help people feel more secure even as they carry out their day and night activities. "We want to replace the traditional lighting with the LED based digital lighting which saves up to 80% of energy and also has a greater lifetime. Lighting up places like the Kenya National Archives, also helps enhance security and make people feel more secure."
He also noted that the projects were fully sponsored by Philips but they had partnered with the government in the projects. He also confirmed that as Philips they are set to light more monuments.
In April, Philips also lit up Baron Palace, one of Cairo's oldest buildings and have done the same in Algeria and Morocco. Philips is also behind the lighting up of nine stadiums in Brazil, at the 2014 World Cup.
The Cairo Capetown Roadshow started on 14th April and is set to end on September 3rd 2014, and Nairobi is the fourth stop. The Roadshow will make its way in seven countries and ten cities in Africa with Lagos, Nigeria being the next stop on 8th of July.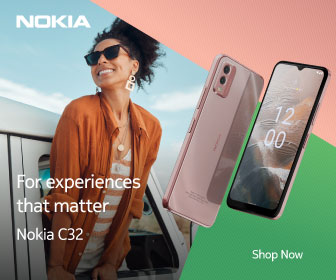 Follow Us