As Black Friday approaches, Kaspersky has released a new report revealing the latest shopping-related cyber threats. The findings expose more than 13 million e-shop-related phishing attacks in 2023, with scammers mimicking popular marketplaces, luxury brands, and gadget stores.
According to the company's experts, scams and phishing are favoured tactics for fraudsters seeking profit. In the first ten months of 2023, Kaspersky identified 30,803,840 phishing attacks targeting online shopping, payment systems, and banking institutions, with e-commerce platforms used as a lure in 43.5% of total attacks (13,390,142 attacks).
Since October, a notable threefold increase in domains using the words "Black Friday" has been observed. Websites in these domains range from nonexistent stores to convincing replicas of real online outlets. Kaspersky consistently identifies numerous fake stores offering clothing, appliances, and gadgets since the beginning of the European Autum. The most prevalent schemes center on creating fraudulent stores where individuals pay for products which they never receive.
Another scheme involves linking a card to allegedly pay for goods, allowing scammers to gradually withdraw money and empty victims' accounts. For instance, a deceptive website mimics a well-known shopping platform, enticing users with an offer to acquire an €800 gift card for €1.95. As the promised gift card is typically nonexistent, users lose money to the scammers behind this fraudulent setup.
Kaspersky's experts also revealed fraudsters targeted potential victims with scams using big brand industry leaders such as eBay, Walmart, Alibaba, and local platforms like Mercado Libre in 240,000 phishing attacks. The allure of greater theft prompts scammers to impersonate luxury brands.
Scammers also target tech enthusiasts by mimicking Apple products and services around Black Friday. Kaspersky products have detected 2.8 million of such phishing attacks from January to October 2023. Gamers find themselves ensnared by console scams, promising purchases but ultimately leaving them out of pocket.
"Online shopping, particularly during peak events like Black Friday, is a prime target for deceptive schemes. Fraudsters intensify their activities, capitalising on the surge in online traffic and shoppers' desire for deals. It's crucial to be discerning and adopt secure online practices, protecting yourself against potential threats while enjoying the benefits of the digital marketplace," says Olga Svistunova, security expert at Kaspersky.
Follow us on Telegram, Twitter, and Facebook, or subscribe to our weekly newsletter to ensure you don't miss out on any future updates. Send tips to info@techtrendske.co.ke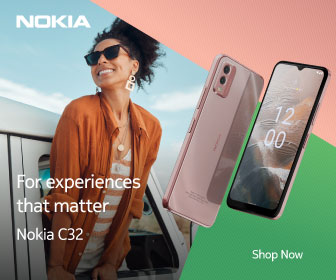 Follow Us