Electric Vehicles (EV) are gaining momentum in Kenya thanks to the government's National Electric Mobility Plan, which focuses on creating a more green transportation system and rolling out diverse initiatives for sustainable road traffic management. 
In April this year, Kenya Power released a report that revealed how the country has witnessed increased interest from local and international stakeholders keen on investing in, and developing Kenya's E-Mobility sector.
The e-mobility report noted that the growth of this sector in the country and the region will play an impactful role in the country's economy, reducing the cost of transportation for the Kenyan masses.
The report further estimated that there are more than 1,350 electric-powered vehicles on Kenyan roads, with 62% being motorcycles. Annual registration of motorcycles has also doubled over the last five years to 252,601, and there are 1.2 million motorcycles in Kenya, the report says.
In August last year, the firm advertised an Expression of Interest (EOI), inviting relevant partners to assist in the implementation of the Electric Vehicle charging system, E-Mobility Network Infrastructure System (ENIS).
The move is expected to accelerate the uptake of electric mobility which has gained momentum across the world over the last couple of years. Startups such as Roam,  BasiGo, Kiri, STIMA, EVM Africa, Caetano, and Agilitee Africa are some of the companies pushing for the quick adoption of electric mobility in Kenya.
In October last year, Roam launched the first mass transit electric bus to ply various routes in Nairobi. BasiGo, an e-mobility startup also flagged off the first electric buses in the country for passenger use last year. STIMA, a battery-swapping technology company also partnered OneElectric, an Indian manufacturer of electric motorcycles to supply more than 3,000 electric motorcycles in Kenya
Global Technology Company Epson has now revealed that 72.1% of Kenyans are willing to invest in EVs to combat climate change. The report, which was released recently gathered insights from over 30,000 respondents in 39 markets worldwide, sheds light on global responses to climate change. 
As part of supporting Kenya in the process of transitioning into E-Mobility without fully relying on external funding, some banks have developed strategies to finance investors through affordable plans. For example, NCBA bank has provisioned a KShs. 2 billion fund that can be used to finance up to 80% of the cost of electric vehicles. Kenya Commercial Bank (KCB) and BasiGo Ltd also partnered to enable investors to get funding to invest in electric public service vehicles.
Kenya's president William Ruto has previously said the government is committed to enhancing the country's climate action by adopting low-carbon and electric mobility systems.
''The adoption of electric mobility is a priority intervention to address the challenges of pollution'' he said. 
Follow us on Telegram, Twitter, and Facebook, or subscribe to our weekly newsletter to ensure you don't miss out on any future updates. Send tips to info@techtrendske.co.ke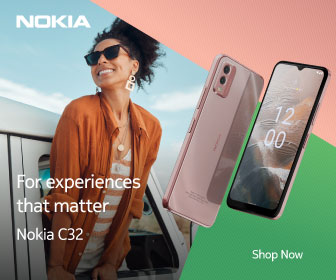 Follow Us