News
Huawei, partners push for $100 billion internet connectivity investment across Africa
Additional investment of more than Ksh 10 trillion, (USD 100 billion) in internet infrastructure, policies and ecosystems is necessary to raise the degree of digital access in Kenya and across Africa in general. This is the key consensus reached during the Africa Fibre Forum 2023 hosted by Huawei Technologies in partnership with the Digital Council Africa (DCA) and the World Broadband Association (WBBA) recently.
Set against the backdrop of Africa Com, the continent's largest technology conference in Cape Town last week, Samuel Chen, President of Southern Africa Carrier Network Business Group of Huawei emphasized the immense potential of fiber technology for better digital inclusion.
Addressing about 100 industry leaders and experts from over 50 organizations, Chen explained that public and private sector digitalization and globalization have made the fiber infrastructure industry more important and relevant than ever. He pointed out that Kenya has shown the way for other countries with commitments to invest more than Ksh 45 billion (USD 300 million) in progressive rollout of fiber optic cable across the country. This, he added, is commendable as available data shows local Internet speeds remain dismal at 195% slower than Europe's average for mobile and 418% slower for fixed internet.
"Higher investment in fiber is our best bet at turning the situation around since inclusive, high quality, affordable connectivity is dependent on extensive deployment and use of fiber networks. Furthermore, the right policies and ecosystems are key to facilitating a fiber broadband explosion," he noted.
Chen added that digital infrastructure, in particular the fiber networks, are essential to support the digital economy and to harness opportunities offered by the emerging technologies and innovations," he added.
His remarks were anchored by John Omo, the General Secretary of the Africa Telecommunications Union who noted, "To accelerate fiber industry development, we must actively advocate for legislative changes that acknowledge the unique nature of fiber deployment."
This, he noted, calls for collaborative dialogue to formulate policies that streamline regulatory processes, incentivize private investments, and encourage public-private partnerships that catalyze innovation and operational efficiency.
According to Martin Creaner, Director General of the World Broadband Association (WBBA), the world will add another 243 million fixed connections by 2027, most of them fiber. "The African continent is in the fast lane of broadband connectivity with a faster rate of growth and greater potential for growth than any other region of the world," noted Creaner. He added that to realize this potential, the industry will need more investors to fund connectivity initiatives while encouraging regulators and governments to step up policies prioritizing fiber infrastructure rollout and sharing.
Follow us on Telegram, Twitter, and Facebook, or subscribe to our weekly newsletter to ensure you don't miss out on any future updates. Send tips to info@techtrendske.co.ke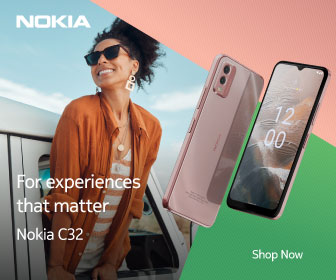 Follow Us