News
Shared mobility to make up 7% of all urban journeys globally by 2030, report
Shared mobility will make up 7% of all urban transport journeys globally by 2030 (up from 3% today), taking the total market size to $401bn. This is according to a new report from global management consultancy Oliver Wyman.
'Shared Mobility's Global Impact', the first such intervention from Oliver Wyman, highlights the current and potential global economic, social and environmental impact of the evolving shared mobility sector, supported by data made available for the first time from Europe's largest operator, Bolt.
The study highlights the sector's growing impact on city economies, with 16m earnings opportunities expected to be sustained by 2030, the majority within ride hailing driving, where drivers now typically earn well above the minimum wage in European cities (+37% in Berlin and +91% in Tallinn) and well above wages in comparable jobs in Africa (up to +130% in South Africa and Nigeria).
The study also highlights the sector's role in supplying affordable and accessible transport during the ongoing cost of living crisis, with new data highlighting significant cost savings now available to car owners driving their vehicle less than 15,000 km a year, an increasingly relevant figure with the average European car now driven only 11,000km, 1,700 km less than 10 years ago.
The sector can also play an important role in tackling environmental challenges faced by cities. Bolt scooter usage patterns show 10% of rides directly replacing car journeys, creating a positive impact which holds even when accounting for the substitution of emission-free modes such as walking and cycling, whilst proprietary modeling highlights the potential for collaborative multimodal approaches from operators and cities to cut private car usage by up to 20% in Berlin.
Dr Andreas Nienhaus, Partner and Head of the Oliver Wyman Mobility Forum, who led the study, said "The mobility sector has changed dramatically in recent years and in addition to cars there is now a range of different modes of transport available to people. Cars will still be a necessity for some depending on where they live or their job, but what this report shows is that combining strengths of different stakeholders and creating a true multi-modal offering can have significant benefits for many, particularly those living in cities."
Markus Villig, Founder and CEO of Bolt, said the shared mobility sector which includes services like ride-hailing, scooter and e-bike rentals, and car-sharing, has grown to be used by millions of people over the past decade. "In that time we've seen shared mobility integrate into wider city transport systems, making it easier for people to move around and contributing to a reduction in transport emissions in cities."
"What's exciting about this report is seeing how the impact can become even greater as the sector grows, and Bolt is committed to working closely with cities to ensure Bolt's services continue to benefit them and their citizens long-term." he added.
Follow us on Telegram, Twitter, and Facebook, or subscribe to our weekly newsletter to ensure you don't miss out on any future updates. Send tips to info@techtrendske.co.ke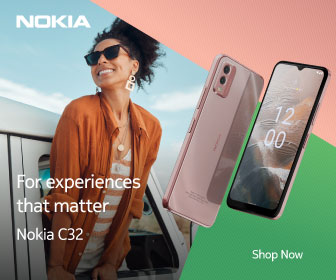 Follow Us