HMD Global, the makers of Nokia phones, announces today the updated Nokia 105. This line of feature phones is one of the most sold phones in the world.
With a 25% bigger battery and the durable design quality you expect from Nokia devices, the Nokia 105 is a phone people can rely on daily. 
Adam Ferguson, Head of Product Marketing, at HMD Global said "The Nokia 105 is one of the world's most popular phones because of its great battery life, trusted quality, and affordable price point. The updated Nokia 105 takes these foundations to the next level with an even more impressive battery life and an expanded range of handy features."
A bigger battery for extra talk time 
The Nokia 105 has an upgraded 25% bigger battery than its predecessor, delivering up to 14 hours  of talk time and over three weeks of standby from a single charge.
A modern twist on the classic durable design
Having undertaken the rigorous durability testing for which Nokia devices are known, the tough Nokia 105 handles what life throws at it. Nano texture keeps the Nokia 105's Charcoal, Cyan, and Red Terracotta color options protected from bumps and scrapes and looking fresh for longer. 
A trusted companion that keeps you entertained everywhere you go 
The Nokia 105 has a wireless FM radio you can enjoy with or without headphones, so you can listen to music, news, or sport on the go. Games like the iconic Snake keep you entertained. Plus, the phone's torch lights the way for those moments you need it when the sun goes down.
It also has space for 2,000 numbers and 500 SMS's so you can keep all your contacts and conversations up to date. And the voice recorder lets you keep track of and listen back to those moments you don't want to forget.
Pricing and availability 
The Nokia 105 is available in Charcoal, Cyan, and Red Terracotta in  Kenya from today from KES 2500.
Follow us on Telegram, Twitter, and Facebook, or subscribe to our weekly newsletter to ensure you don't miss out on any future updates. Send tips to info@techtrendske.co.ke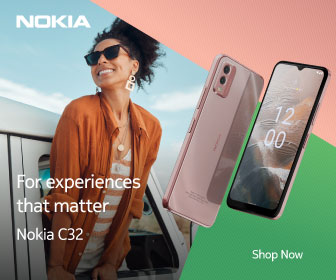 Follow Us