BUSINESS
Here Is What You Need To Know About Equity's Instant Top Up Option To Complete a Transaction
Have you ever found yourself in a situation where you are unable to complete your transaction due to insufficient funds while paying for goods and services, paying bills, sending money, or purchasing airtime through *247#, Equitel, or the Equity Mobile App? It can be frustrating when you face this challenge, especially when you are forced to exit the payment journey to look for alternative sources of funds to complete your transaction or fail to meet your immediate needs when alternative sources are not available.
Recently, while watching Gospel Sunday on Citizen TV, we stumbled upon an exciting solution from Equity that addresses this very issue. Equity has introduced a solution that empowers its customers to conveniently and seamlessly complete transactions such as making a payment, sending money or buying airtime even when they are running low on cash while using *247#, Equitel or Equity Mobile App. You can complete your transaction seamlessly without exiting the payment process, therefore ensuring you make your purchases or send money without interruptions. This is how it works:
When making a transaction,
You'll receive a top-up prompt. This prompt displays your loan limit, the amount needed to complete the transaction. 

To proceed, you simply accept the top-up prompt and the associated terms and conditions. 

An SMS notification is sent to confirm credit success and completion of the transaction.
This solution allows you to top up any amount between Kes 100 to Kes 100,000 based on your limit, when you have insufficient funds. What's more, the repayment terms are incredibly flexible, allowing you to repay within 30 days from the day you initiate it. During the 30-day period, you can accumulate money in your account without any automatic deductions, since amount borrowed is only repaid at the end of this 30-day allowable period. Alternatively, you can opt to repay the borrowed amount before the 30-day term concludes.
During the show, Equity Bank's Sector Head of Digital Lending, Nicholas Karanja, and Equity Community Business Growth and Development Manager, Peter Karuga, shed light on how this innovative feature is set to enhance the overall consumer experience, when shopping, paying bills. sending money or buying airtime. This service is accessible through various platforms, including *247#, Equitel, and Equity Mobile App, making it a versatile tool for making payments to the One Equity Till Number for FREE at over 900,000 Pay With Equity (PWE) Merchants countrywide and facilitating person-to-person money transfers between Equity Bank accounts and other bank accounts.
Mr. Karuga emphasized the convenience this solution brings. He stated, "Imagine going to the supermarket, filling up your cart, and reaching the cashier only to find your bill is Kes 2,000 while your account holds just Kes 1,300. With this solution, you'll receive a top-up instantly, enabling you to complete your transaction. You can top up as many times as possible within your limit."
Furthermore, Mr. Karuga explained that the entire process takes only a few seconds to complete. Equity ensures that you can complete your transactions, even when you have limited funds at the point of payment. It's important to note that this feature is available exclusively to customers who have held Equity Bank accounts for more than six months and have a good credit history, with each customer having a predetermined credit limit based on their account usage.
For those who value convenience in shopping and wish to avoid the awkwardness of attempting to make a purchase without sufficient funds, there's no longer a need to ask the cashier to remove items from your shopping list. With Equity's innovative top-up solution towards the completion of a transaction, you can access the financial flexibility you need to fulfill all your shopping or payment needs. To qualify for the top-up, ensure you have an active Equity Account and an available loan limit. Dial *247# to check your loan limit today. If you do not have an Equity account, open an account now to unlock these benefits and more.
Follow us on Telegram, Twitter, and Facebook, or subscribe to our weekly newsletter to ensure you don't miss out on any future updates. Send tips to info@techtrendske.co.ke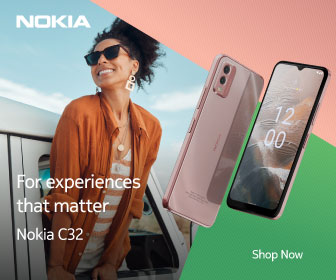 Follow Us