Interviews
News
[Interview] SARAYA Kenya's GM on building innovative solutions in sanitation and food technology
Dennis Ntara is the General Manager for SARAYA Kenya, an Innovative company creating products and solutions in sanitation and food technology.
His job is to implement SARAYA Kenya's global vision of improving the world's sanitation, health and environment while supporting businesses and institutions in the food industry to better manage sanitation and food preservation needs.
In this interview with TechTrends Media, he talks about his work, and experience in the industry as well as his life-work balance.
Kindly introduce yourself and your roles at SARAYA Kenya 
My name is Dennis Ntara, the General Manager for SARAYA Kenya – We are an Innovative company creating products and solutions in sanitation and food technology. My job is to implement our global vision of improving the world's sanitation, health & environment while supporting businesses & institutions in the food industry to better manage sanitation & food preservation needs.
Give us a brief history of your background.
I am a Semiconductor Engineer by training, never mind that I have never worked in a semiconductor space all my life. After my high school studies, I landed a full scholarship to study Engineering in Japan. Later I completed my studies – including the Japanese language – in 5 years and worked for an international FMCG as a process engineer, exposing me to Kanban & Lean Six Sigma manufacturing philosophies which have heavily influenced my perspective in business & life to date. 
I left this company after 4 years as the National Technical Project Manager for the Japanese market & joined a well-known Japanese IT firm as a Business Development Manager for the African market. This unique role saw me traverse the African continent, giving me a wholesome view of Africa's strengths and capabilities in local manufacturing and doing business. 
I must add that I also had a stint in a Venture Capital firm investing in start-ups in Nairobi, before joining SARAYA Kenya a few years ago as the company was foraying into East Africa. I have lived in Japan for over 13 years and yes! Excited to be back home to push our manufacturing standards higher leveraging advanced Japanese technologies and work philosophy.
Africa, with its immense manpower & natural resources, remains a silent manufacturing giant and I want to help catalyse this.
When did you join SARAYA Kenya?
I joined SARAYA Kenyaa in 2021 as the regional business development director for the East African Market.
Your work revolves around Food Sanitation and Hygiene, Tell us more about this. 
Our job is simple – but also very difficult to implement as it Involves behaviour change in how we relate to and handle food. We are in the business of keeping germs away from your food and, subsequently your body.  
As human beings, we interact with food daily, and each of these times presents a window for harmful microorganisms to infect you. My job is to then ensure that we minimize (in the worst-case scenario) or eliminate harmful germs and bacteria from food and food-contact surfaces.
Overall, eliminating the physical and financial harm to people and businesses. 
Our philosophy at SARAYA Kenya is to make products and solutions that do not harm the environment, and use natural ingredients or chemicals. Our food sanitation product line includes food-grade sanitisers and disinfectants, for the kitchen, food preparation surfaces, mwikos and sufurias. 
In our catalogue, you will find 400X concentrated fruit and vegetable wash, oven and griddle cleaners and a concentrated dish wash made with bio-degradable surfactants, a destainer for cleaning, sanitizing and deodorizing. Need I add that we are the only local manufacturer of food-grade Hypochlorite Acid which is instrumental in cleaning and disinfecting fruits, vegetables, meats and other food surfaces in large institutions such as food factories, hospitals, and hotels. We also have the only detergent disinfectant offering.
How did you end up in this space? 
The food sanitation space in East Africa remains nascent. Many people and businesses would love to ensure the safety of food they sell or consume, but there's simply not a wide range of affordable products and solutions in the food sanitation space yet. 
This directly relates to public health and well-being and has a bearing on our economy. We believe that more businesses and homes should be armoured with food sanitation products, helping combat what has been a steady increase in cases of food contamination. 
To properly combat Salmonella, E.coli and other food-borne diseases, for instance, food sanitation products should be available from large to small retailers to schools, food factories and all public institutions in order to combat this threat together. 
As we saw during C-19, infections easily happen from the weakest link and we need to be fully enabled as a society to combat such risk with the right tools. I will not rest until my smotcha dealer has a food-grade sanitiser on their food cart, as an additional layer of hygiene (considering the challenges that come with access to clean water ) so please start getting familiar with SARAYA Kenya as a mark of confidence in Food and hygiene-related spaces.
At SARAYA Kenya, we have an audacious goal to create products that sustain and improve health, the environment and sanitation worldwide and we are committed to achieving this.
What is that one life-defining change that shaped you into the person you are today?
Working as a Process Engineer for an FMCG company in Japan helped me internalize and crystalize the Kanban and lean Six Sigma philosophies. I was in charge of 12 manufacturing lines serving the entire Japanese market and dealing with people and machines in observing these two systems shaped my perspective. 
In life, everything is a process and what differentiates successful people and businesses is their ability to create and properly manage processes that generate favourable results and eliminate waste. This philosophy can be applied not just to business but to personal life as well. I see a business as a platform to create valuable solutions that can benefit people's lives and what better way to achieve this through a philosophy like Kanban? tried and tested by large corporations like Toyota who provide transportation for billions of people around the world.
Share something about yourself that you're working on improving, and how you think it will run more smoothly once you've accomplished your goal.
Discipline and Consistency. I am of the Kobe Bryant Mamba mentality school, a genuine believer in discipline and consistency over talent. I strive to make small steps every day to improve myself and the people around me and learn something new about anything every day. 
Currently, I am attending to my fascination with mycelium networks and the symbiotic relationship with trees, especially in forests. At times, I must also admit that I am unable to remain consistent, but I strive to be a better man than I was yesterday. "So I don't think I will achieve it? Okay, but let's see how close I can get.
Tell us about your philosophy. Where does it come from and how did you develop it?
I believe in people. giving them a chance to be themselves and innovate freely. People are limitless and only limited by poor systems. I choose love and inspiration over fear – as they are the seeds of creativity and innovation. 
If you love what you are doing, you will go above and beyond, but if you are coerced by fear, you can only get so far. 
Of course, some people will take advantage of this kind of freedom but I think that's a small price to pay if you want to achieve audacious goals. I was lucky to work in a company that values people and another that did not. The results between these two were clear as day and as time passed, I chose to let people be themselves as my philosophy, the more it crystalized and morphed it made me the person I am today.
What keeps you going in the face of adversity?
Nothing is permanent. Regardless of the situation you are in, the only thing guaranteed in this universe is change. Nothing remains the same and the only skill you require is to adapt. When in tough situations, adapting to this and practising patience is crucial in adversity. Things may not look OK now but the patient are always rewarded by time.
Where do you see yourself in 5 years?
As long as I continue creating value and doing what I love, I really do not want to contain myself. 
When you're not working, what do you do to unwind?
I have 3; You will find me trying to restore my 1973 VW Kombi, Disk Jockeying or roasting and brewing specialty coffee. I have also started Golf recently to get immersed in a new challenge for mental and physical stimulation.
Follow us on Telegram, Twitter, and Facebook, or subscribe to our weekly newsletter to ensure you don't miss out on any future updates. Send tips to info@techtrendske.co.ke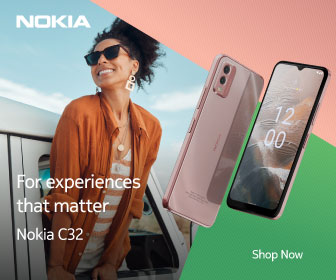 Follow Us