Generative AI (GenAI) has become very popular over the last few years. While its advancements have captured widespread attention, many businesses have not been able to take part in this transformation.
This type of AI refers to deep-learning models that can generate high-quality text, images, 3D renders and other media content based on the vast amount of data they were trained on.
The purpose of GenAI is to create content, as opposed to other forms of AI, which might be used for different purposes, such as analyzing data among other things. 
GenAI is a very hot topic now, especially after the increasing popularity of GenAI programs, such as OpenAI's conversational chatbot ChatGPT. Tech companies like Amazon Web Services (AWS) are also investing massively in this type of AI launching five generative artificial intelligence (Generative AI) innovations just this year. 
Should this really come as a surprise? Not really. Gartner predicts that by 2026, more than 80% of enterprises will have used generative artificial intelligence (GenAI) application programming interfaces (APIs) or models, and/or deployed GenAI-enabled applications in production environments, up from less than 5% in 2023.
Gartner adds that Gen AI has become a top priority for the C-suite and has sparked tremendous innovation in new tools beyond foundation models.
"Over the last year, the proliferation of data, access to scalable compute, and advancements in machine learning have led to a surge of interest in generative AI, sparking new ideas that could transform entire industries and reimagine how work gets done," said Swami Sivasubramanian, vice president of Data and AI at AWS says.
What are companies like AWS doing on Gen AI?
In April this year, AWS announced Amazon Bedrock is a fully managed service that makes foundation models (FMs) from leading AI companies available through a single application programming interface (API). 
Amazon Bedrock is generally available for AWS customers with the company planning to roll out out to users locally in the coming months. 
Customers who sign up for Amazon Bedrock will be able to build apps on top of generative AI models and customize them with their proprietary data. Using these models, brands and developers can also create AI "agents" that automatically execute tasks like booking travel, processing insurance claims, creating ad campaigns and managing inventory—without writing any code.
Amazon is also adding open-source large language models like Meta's Llama 2 to Bedrock to give customers even greater choice and flexibility to find the right models for each use case. Llama 2 joins the existing models from AI21 Labs, Anthropic, Cohere, Stability AI, and Amazon in Bedrock giving customers higher customization possibilities. 
Amazon plans to make Bedrock available for local companies to help them get started with Gen AI. You know how creating, training and deploying Large Language Model can take months and also requires well-trained experts, gathering and storing data as well as high-performance hardware? Bedrock serves as a one-stop shop for AI models where local companies and startups can pick the models that suit their needs and customize them with their data.
Well, generative AI tools like Amazon Bedrock offer pre-trained foundation models to build upon removing many of the time-consuming aspects of launching an AI-powered system. By doing this, systems will have time to speed up the time for the tools to grow from idea, and development to to market-ready products. 
''With powerful, new innovations, AWS is bringing greater security, choice, and performance to customers, while also helping them to tightly align their data strategy across their organization, so they can make the most of the transformative potential of generative AI." Sivasubramanian says. 
Companies such as adidas, BMW Group, GoDaddy, Merck, NatWest Group, Persistent, the PGA TOUR, Takenaka Corporation, and Traeger Grills are among customers applying generative AI innovations from AWS to transform their products and services. Locally, there is Rwandese health-tech startup Hurone AI which uses AWS services to help power its flagship app, Gukiza. The app uses culturally sensitive artificial intelligence (AI) to simulate personalized oncology-patient conversations for Rwandan breast cancer patients. Hurone AI is currently being utilized at the Jaramogi Odinga Hospital in Kisumu to treat cancer patients.
Follow us on Telegram, Twitter, and Facebook, or subscribe to our weekly newsletter to ensure you don't miss out on any future updates. Send tips to info@techtrendske.co.ke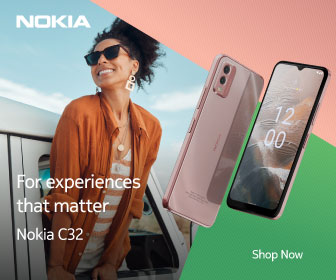 Follow Us