Amazon Web Services (AWS), the company's cloud-computing division has opened a new African Development Centre in Kenya.
The Development Centre will host AWS Research & Development teams, creating new, highly skilled jobs in software development, cloud support, and software engineering.
This is AWS' second Hub in Africa with the first one located in Cape Town, South Africa.
The launch was presided over by Kenya's President William Ruto who emphasized that the center underscores Kenya's appeal as a prime global investment destination for tech giants within the continent.
"The Kenyan technology sector continues to be a source of growth and job creation at a time when there is so much uncertainty in the world," President Ruto said.
"The decision to open a new development center in Kenya is evidence of the trust that AWS has in our people and in our economy. I look forward to our continued collaboration with AWS as it deepens their commitment to our country."
Uwem Ukpong, vice president of Global Services at AWS said, this centre will enable the local market to tap into an incredible pool of technical talent. "With a steady injection of home-grown talent on Kenya's side, we can continue to enhance our commitment to Kenya's economic development. This is a win-win for all involved," he said.
Over the last few years, AWS has continued to invest in the country through different initiatives. In April this year, for example, the company in partnership with ICT Authority announced plans to upskill 10,000 students using AWS Academy.  Last year, it also revealed plans to launch an AWS Local Zone in Kenya. AWS Local Zones are a type of infrastructure deployment that places AWS compute, storage, database, and other services near large population, industry, and information technology (IT) centers — enabling customers to deploy applications that require single-digit millisecond latency to end users or on-premises data centersAmazon's commitment to Kenya
 "There has never been a better time to up the ante in Kenya. Demand for skills is skyrocketing and this investment gives local talent the opportunity to impact global customer solutions and experiences. More talent can lead to more innovation, happier customers, and a growing economy. I'm proud to be at the centre of this shift with AWS." Robin Njiru, Public Sector Lead West, East & Central Africa at AWS said.
The new AWS African Development Centre will be located at Riverside Drive, in Nairobi.
Follow us on Telegram, Twitter, and Facebook, or subscribe to our weekly newsletter to ensure you don't miss out on any future updates. Send tips to info@techtrendske.co.ke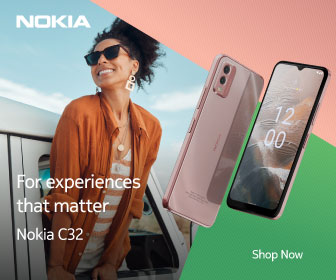 Follow Us