News
Huawei Kenya joins hands with First Lady Rachel Ruto to empower women with digital skills
Huawei Kenya has partnered with MaMa Doing Good, a non-government organization led by First Lady Rachel Ruto to empower Kenyan women with digital skills.
The two organizations signed a Memorandum of Understanding to deliver digital skills to more than 14,000 women groups across the country. This strategic partnership aims to equip MaMa Doing Good and the women they serve with devices to aid in learning and digital literacy training. The collaboration is set to empower women in Kenya with essential digital skills and bridge the digital divide.
Speaking during the occasion, Dr. John Chumo, CEO of MaMa Doing Good noted that empowering Kenyan women could be achieved when the private sector actively drives programs with NGOs and the government.
"Investing in women's economic empowerment sets a direct path towards gender equality, poverty eradication and inclusive economic growth. The equipment and digital skills the women participating in this Huawei program acquire will be a catalyst for change to improve their lives in profound ways," he said.
The MoU between Huawei and MaMa Doing Good outlines their collaboration in key areas including developing and implementing activities to bridge the digital divide for women, enhancing digital skills, documenting efforts, engaging in joint communications, advocating for digital literacy, and collaborating on resource mobilization.
The partnership, said Dr. Chumo, reflects the shared commitment of both organizations to create an equitable society where every person lives a happy, fulfilled, and transformed life and aligns with Kenya's Vision 2030.
Mr. Steven Zhang, Deputy CEO at Huawei Kenya, noted that the partnership illustrated the potential that cooperation can deliver for Kenyan women in leveraging modern technology to advance their social and economic mobility.
"We are thrilled to join forces with MaMa Doing Good to empower women with the digital skills they need to thrive in today's world. Through this collaboration, we aim to bridge the digital divide and create a brighter future for women in Kenya at a time when technology is increasingly pervasive and playing a virtual role in most sectors of the economy," he said.
MaMa Doing Good, led by the patron Her Excellency the First Lady, Mama Rachel Ruto, is dedicated to Women's Economic Empowerment, Environment, and Climate Action in Kenya. The organization's mission perfectly complements Huawei Kenya's vision, making this partnership a powerful catalyst for change. Founded with a vision to transform communities, Mama Doing Good works to create a better future for all Kenyans. Huawei is committed to bringing digital access to every person, home, and organization, with a vision of creating an Equitable Society where Every Person Lives a Happy, Fulfilled, and Transformed Life.
Follow us on Telegram, Twitter, and Facebook, or subscribe to our weekly newsletter to ensure you don't miss out on any future updates. Send tips to info@techtrendske.co.ke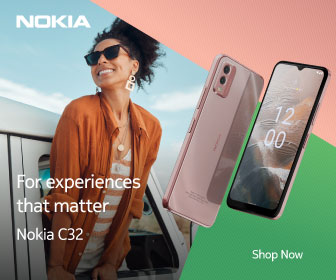 Follow Us