Last year, Equity launched a ground-breaking solution to expedite PayPal withdrawals to help customers transfer funds easily from PayPal to their accounts.  
The service reduced the time it takes to have PayPal settlements reflected in your bank account to only 1 working day. In this article, we'll walk you through the details of Equity's PayPal Withdrawal Service, which ensures seamless and efficient transactions.
The Need for Speed
Equity understands the demands of its customers for faster and more efficient transactions. With an increasing number of Kenyans engaging in online freelance work and relying on PayPal for international payments, speed is of the essence. Recognizing this, Equity has reduced the settlement period for PayPal withdrawals from 72 hours to just 1 working day. This means you can now access your funds in your Equity Bank account in no time.
Leading the Way
Equity is proud to stand out as the fastest PayPal settlement service provider in Kenya. While other providers take up to 72 hours to settle withdrawals, Equity cuts through the waiting time, offering a swift solution. This reduction in settlement period is crucial as Kenya's e-commerce ecosystem continues to grow rapidly. With projections estimating the country's e-commerce market volume to reach an impressive US$2 billion by 2024, Equity is committed to meeting the demands of this thriving industry.
The Benefits of PayPal
PayPal is a reliable and secure payment management solution widely used by freelancers and individuals worldwide. With over 200 million active users globally and processing an astounding US$300 billion in transactions during the second quarter of 2021 alone, PayPal has become a trusted platform for international payments. It allows users to send money to friends and family worldwide, free of charge, making it an ideal choice for global financial transactions. Equity is the sole commercial bank in Kenya that offers the PayPal withdrawal service.
How It Works
Getting started with the Equity Bank 1-day withdrawal service is a breeze. If you're an existing Equity Bank customer, simply visit your nearest branch and link your bank account to PayPal. New customers can sign up for the service during the account opening process. Once you're set up, you can take advantage of the exclusive Bank Withdrawal Service, enabling you to transfer funds from your PayPal account directly to your Equity Bank account. 
Here is a step-by-step guide:
Register on PayPal: Sign up for PayPal using your email address as your user ID. Ensure you have a valid email ID and an Equity Bank account. In your PayPal profile, enter your Equity Bank account details to link the two accounts.
For Online Registration: https://equityonline.equitygroupholdings.com/en/access/login
Verify your Equity Bank account: PayPal will transfer small amounts of money, (usually $0.1 and $0.25) into your Equity Bank account to verify your bank details. Once you receive these amounts, enter the exact values in your PayPal profile to complete the verification process. Congratulations! Your PayPal account is now verified and ready for seamless money transfers.
Make payments through PayPal: Use your PayPal account to send money to loved ones worldwide or import goods from anywhere in the world. Simply request the PayPal email ID of the recipient, enter the required amount in your PayPal account and voila! PayPal will withdraw the funds from your bank account or charge it to your Equity Bank credit card if linked. Please note that PayPal charges a minimal processing fee for business transactions, and it's advisable to negotiate with the payee regarding transaction costs.
Whether you're a freelancer, an online business owner, or simply someone who wants quick access to their funds, the Faster PayPal Withdrawal Service from Equity Bank is here to make your life easier. 
To Download the Equity Mobile App, please use the links below:
Playstore HERE. 
Appstore HERE or log on to https://equityonline.equitygroupholdings.com
Follow us on Telegram, Twitter, and Facebook, or subscribe to our weekly newsletter to ensure you don't miss out on any future updates. Send tips to editor@techtrendske.co.ke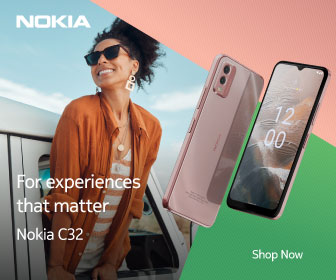 Follow Us