News
Microsoft's Xbox Studios Game Camp coming to Africa
Microsoft, through its Africa Transformation Office (ATO), has confirmed that its Xbox Studios Game Camp will be hosted in Africa, 
The two-day conference which started in 2014 in Sweden before it was later shaped into a global program seeks to recognize and celebrate all game creators across more than 50 diverse countries and regions. The conference will run from July 15th – 16th, 2023, and is open for applications today.
Game Camp is an initiative that unifies various Xbox initiatives under one umbrella where talent is celebrated, and game developers are empowered to pursue their dreams. 
While the camp, including presentations, panels, and workshops, is available online for all registered campers, Game Camp will host four in-person locations for campers during the two days in Cairo, Johannesburg, Lagos and Nairobi. These sites will offer viewing parties, on-site panel sessions and opportunities to meet with Microsoft and Xbox personnel. Furthermore, teams or individuals with games to pitch are encouraged to do so.
Now in its second year and 5th event, the Xbox Game Studios Game Camp program aims to empower creators across the world to realize their potential in the gaming industry through unique learning experiences from industry leaders. 
"At Xbox, we're on a mission to bring the joy and community of gaming to the world's 3 billion gamers and we recognize that Africa is home to the largest population of youth in the world, many who love to play. In 2019 I attended the opening of our Africa Development Centre and met with tech leaders, educators, and developers from across the region to understand their vision for the future of game creation. Through the inaugural Xbox Game Studios Camp Africa, in collaboration with Microsoft's Africa Transformation Office, we have an opportunity to continue to deepen our relationships with talented developers in region and help African games studios realize their vision and role in the global gaming industry," said Phil Spencer, CEO, Gaming at Microsoft.
To participate, individuals must be of legal age, reside in any country on the African continent and be studying or working part or full-time in the field of software development, visual arts, 3D, music and audio, web design, narrative design, or professional project management. 
"At Microsoft, we are excited to enable African game developers and creators to build faster through access to tools and resources, and to help their games be discovered by players in Africa and around the world. We want to grow strong roots in this significant market for gaming and game development. The ATO and Xbox personnel will also combine efforts to identify game studios to invest in through our Startups acceleration program and venture capital investment partners. I'm looking forward to seeing what innovative concepts this Game Camp produces," said Wael Elkabbany, Strategic Initiatives Lead for Microsoft CEMA. 
Throughout Game Camp Africa, participants will join remotely via Microsoft Teams or take part in person at four open-house locations. Xbox personnel and external program partners will facilitate workshops on various game development topics throughout the training. The two full days are themed "The Journey of a Game" and will offer multiple perspectives on the many times complex craft of game development. In addition, there will be significant online learning components to the camp, which will allow participants to engage with focused training modules on topics that align closely with their skills and interests, before and after the event. 
Follow us on Telegram, Twitter, and Facebook, or subscribe to our weekly newsletter to ensure you don't miss out on any future updates. Send tips to info@techtrendske.co.ke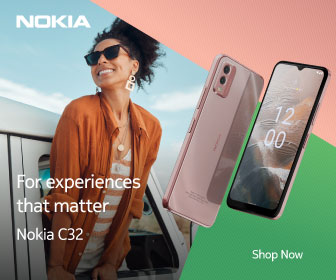 Follow Us