NEAR Protocol, the open-source and climate-neutral blockchain, has officially gone live as a Blockchain Operating System (BOS), which makes Web3 usable for all. 
BOS is a revolutionary, industry-first category, that establishes the NEAR Protocol as the entry point for browsing and discovering apps and experiences that are compatible with any blockchain. The BOS removes one of the main challenges of decentralization by allowing developers to deploy apps once and make them available everywhere, while giving users an easy way to discover them.  The BOS is accessible to everyone, regardless of their familiarity with Web3 technology.
Developers can quickly create apps on a decentralized front end using pre-existing components and a familiar coding experience. With just a few lines of JavaScript, developers can build on any chain, and because BOS is built for multi-chain compatibility developers will be able to deploy their apps anywhere, and have them discovered everywhere. 
With the launch of BOS and thanks to the FastAuth feature, users will enjoy a seamless web2-style onboarding experience allowing for the creation of an account for any app on the BOS without the need for crypto. Additionally, the BOS includes universal search, gateways, and trust and safety features that guarantee a secure, efficient, and user-friendly Web3 experience.
BOS also creates a way for enterprises to quickly onboard to Web3.  Because BOS is built on JavaScript, one of the most used coding languages, enterprises can build new technological capabilities, roll out new products and experiences, and create opportunities for new revenue without the need for a specific Web3 development team, or complex system integrations. 
NEAR Protocol co-founder and  CEO of Pagoda, Illia Polosukhin, welcomed the development, saying, "With the  Blockchain Operating System, we're empowering builders to create custom Web3 experiences with ease. This innovative technology opens up new avenues for collaboration as it is multichain and democratises access to all blockchains, making it more accessible than ever before. We look forward to the endless possibilities this technology will unlock and the transformative impact it will have on industries across the globe."
NEAR Protocol's mission since its inception has been to onboard 1 billion users to a more free, fair, and open web. The first step in the journey was to focus on building a best-in-class L1 blockchain that was easy to build on and to use. With the launch of BOS, anyone can create their own frontends and customise them to work with the blockchain of their choice. This groundbreaking development means that builders from any ecosystem can easily create components with just a few lines of code and take advantage of fast onboarding to create new and custom Web3 experiences. 
This is an industry first. The addition of composable frontends to the tech stack enables the NEAR Protocol to function as the Blockchain Operating System, allowing seamless, one-time onboarding for users and eliminating friction points such as the need to create new accounts for each experience. With over 1,800 components available, this technology will supercharge development, making it faster and more efficient than ever before.
The launch of the BOS marks a new era in the evolution of Web3 and the creation of a more open web, and the NEAR Foundation is proud to lead the way. The BOS is now live and accessible on Near.org.
Follow us on Telegram, Twitter, and Facebook, or subscribe to our weekly newsletter to ensure you don't miss out on any future updates. Send tips to info@techtrendske.co.ke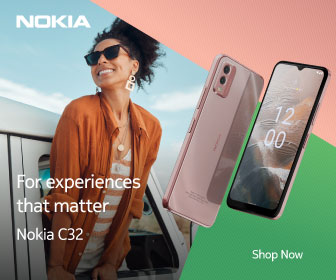 Follow Us