Dream VC, a Remote Venture Capital Upskilling Institute, has opened applications for its 2023 Accelerator Program for VCs in Africa. 
Founded in 2021, Dream VC has trained more than 80 African and Africa-focused investment professionals in 3 successive cohorts, many of whom are currently leading and operating in different investment roles for leading African venture and tech firms. 
The program provides the ideal launchpad for all aspiring and current investors to break into the African venture space, with an extensive curriculum, practical training and direct exposure to world-class investors.
In the last 6 years, African technology companies have raised more than $15 billion from angel investors, institutional venture investors and development funders. The astounding growth of the venture market in Africa has deservedly put the highlight on the continent which continued to grow in 2022 despite a global decline in venture funding to startups. While a significant portion of the capital raised is foreign, local funds are deepening their participation in Africa's burgeoning venture ecosystem and becoming critical players in the stability of the ecosystem. At the same time, angel investors and syndicate funds are raising institutional capital from foreign and local limited partners. Given the acceleration of technology businesses, digital adoption and investor interest in Africa, it is only logical to build a deep pool of sophisticated investment talent to build the foundations of the continent's private markets needed to ensure the sustainability and sustained impact of venture investment.
Dream VC's carefully curated investor-talent accelerator programs are dedicated to training the next generation of African-focused investors to fill this much-needed gap. "Launch into VC" and "Investor Accelerator" are Dream VC's flagship annual and remotely delivered venture capital fellowship programs that provide the ideal launchpad for all aspiring and current investors to learn and sharpen the skills needed to successfully seek, invest in and support African technology businesses. 
"The strong focus on Africa and the global presence of the Dream VC community alone differentiates them from similar programs. Dream VC gave me a great simulation of life as a VC, and I was able to successfully pivot from investment banking into venture capital within weeks of graduating from the program," said, Lamin Darboe, VC Associate at BDev Ventures, a Dream VC Fellow from the 2022 LIVC cohort.
Previous Dream VC cohorts have benefited from guest lectures from leading African GPs such as Dr. Ola Brown (HealthCap), Samakab Hashi (Lateral Frontiers), Satoshi Shinada (Verod-Kepple Africa Ventures), Keet Van Zyl (Knife Capital) and Zachariah George (Launch Africa Ventures). Both programs combine an extensive curriculum, practical training with direct exposure to world-class investors to provide sophisticated investor training. The company also routinely trains Investment Teams, M&A Teams and Venture Teams for over a dozen organizations looking at African Markets.
"Just as there are significant efforts across the continent to build out support infrastructure for entrepreneurs, the key to unlocking local capital lies in investor support infrastructure, which is sorely lacking compared to almost every other global ecosystem.'' said Cindy Ai, Co-Founder at Dream VC. 
Dream VC says its mission goes beyond just accelerating 'X' amount of investors over 'Y' amount of years; we are builders who obsessively mull over how we can plug into the gaps in the investor ecosystem.
''We strongly believe in the potential of African talent, and our programs will help prepare these future leaders who will join VCs, launch ESOs, become angels, venture builders, and even entrepreneurs". Cindy added. 
Applications for the 2023 cohort for "Launch into VC (LIVC)" and "Investor Accelerator" programs close on the 16th of April 2023. Both programs will run for 3 months from June to Late August. Interested applicants can apply here. The Investor Accelerator program on the other hand commences in June and runs until October. A total of 5 months. Interested applicants can apply here.
Follow us on Telegram, Twitter, and Facebook, or subscribe to our weekly newsletter to ensure you don't miss out on any future updates. Send tips to info@techtrendske.co.ke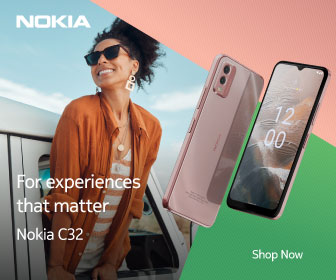 Follow Us