University students from across Kenya and some parts of Africa can now apply to participate in season 4 of the Microsoft Africa Development Centre's (ADC) Game of Learners (GOL) competition.
The GOL initiative provides an opportunity for African university students, aspiring software engineers and solution builders to improve their technical and coding abilities while creating solutions to current challenges facing the continent and the world. 
In this year's competition, participants will be working to develop possible technology solutions that can address different health challenges, including how to improve healthcare service provision in their localities or other parts of the world. The program runs as a 5-week hackathon with teams captained by Microsoft Learn Student Ambassadors crafting the innovations while receiving technical training from Microsoft's professionals. 
"Since we launched Game of Learners four years ago, we have seen incredible development in the learner' skills through each season as they create incredibly clever solutions to some of Africa's pressing problems using Microsoft technology," said Ruth Ferland, Senior Program Manager at ADC, and the founder of the Game of Learners Program. "This year's theme will allow the participants to plug into an area that has enormous potential to impact lives across the continent and indeed around the world."
The students will benefit from the instruction of 32 coaches and more than 20 advisors who will guide them through the process of learning new technologies and building their solutions. The coaches, mentors, judges, speakers, and trainers will consist of volunteers from Microsoft and partners, who for season 4 will include PSI and AMREF Health Africa. 
At the end of the season, the winning team will be eligible for awards, including collaboration with GOL Season 4 partners to advance their solution and entry into the Microsoft Imagine Cup, where they will present their innovation on a global stage.
"This partnership with Microsoft is part of a larger initiative to increase the talent pool of individuals working in Digital Health across Africa", said Martin Dale, Population Services International's (PSI) Global Director of Digital Health. "There is so much talent graduating from our universities and Game of Learners is a great opportunity for students to dig in and create solutions that make health care more accessible to all.", he continued.
Speaking about the initiative, Samuel Weru, AMREF Health Africa Group ICT Director, challenged students to apply for the program and be part of the drive towards creating home-grown solutions for Africa's challenges. 
"As a continent that has historically had serious healthcare challenges, we need the kind of ideas that can only come from the youth to revitalise healthcare service provision. There are myriad opportunities ranging from health informatics and telemedicine to big data analysis and system security for the learners to explore. We are eager to work with the teams to create solutions that have the potential to change Africa and the world," said Weru. 
In total, Season 4 will have 16 teams, each made up of 4 learners, 2 men and 2 women, drawn from all over the continent. The virtual competition is open to students of accredited universities and colleges in sub-Saharan Africa, who will be vetted as per the requirements after submitting an online application. 
"The program is designed to provide a fun, hands-on learning experience while creating a virtual environment that transcends borders to allow young minds to collaborate and drive the advancement of Africa into a global innovation hub. Having gender-balanced teams further ties into our mission of promoting diversity and inclusion within the tech industry," explains Ferland. 
Designed like a sports league, each 5-week season of Game of Learners is followed by a month-long season of GOL Clinic and GOL exhibitions to accord individuals seeking deeper hands-on technical experience and specialised training from Microsoft and GOL partners.
Follow us on Telegram, Twitter, and Facebook, or subscribe to our weekly newsletter to ensure you don't miss out on any future updates. Send tips to info@techtrendske.co.ke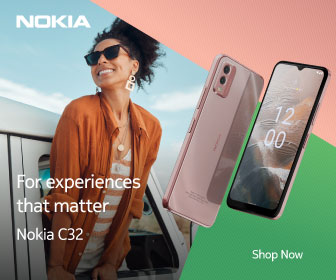 Follow Us